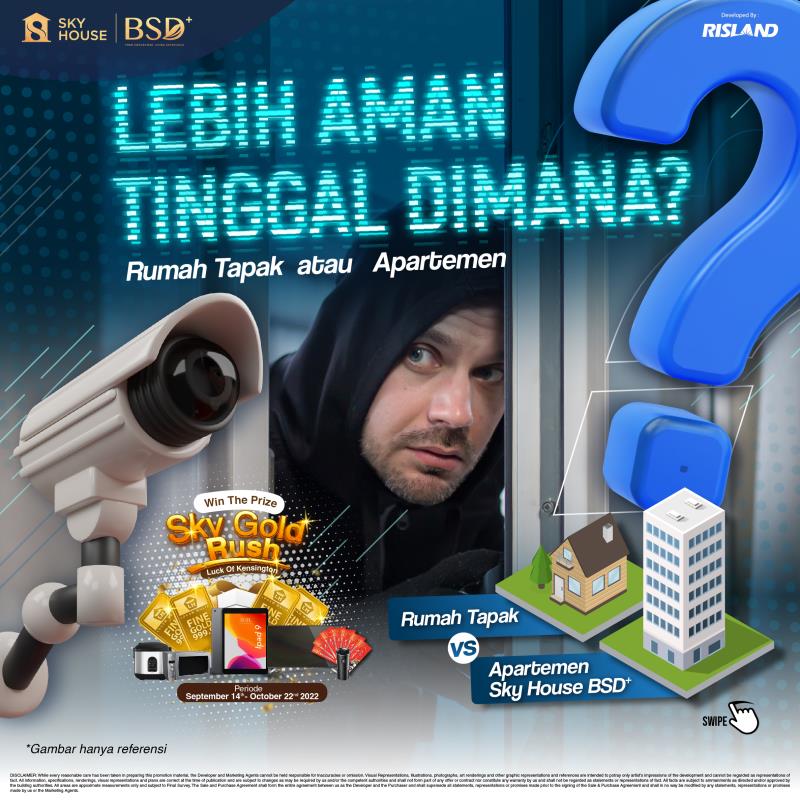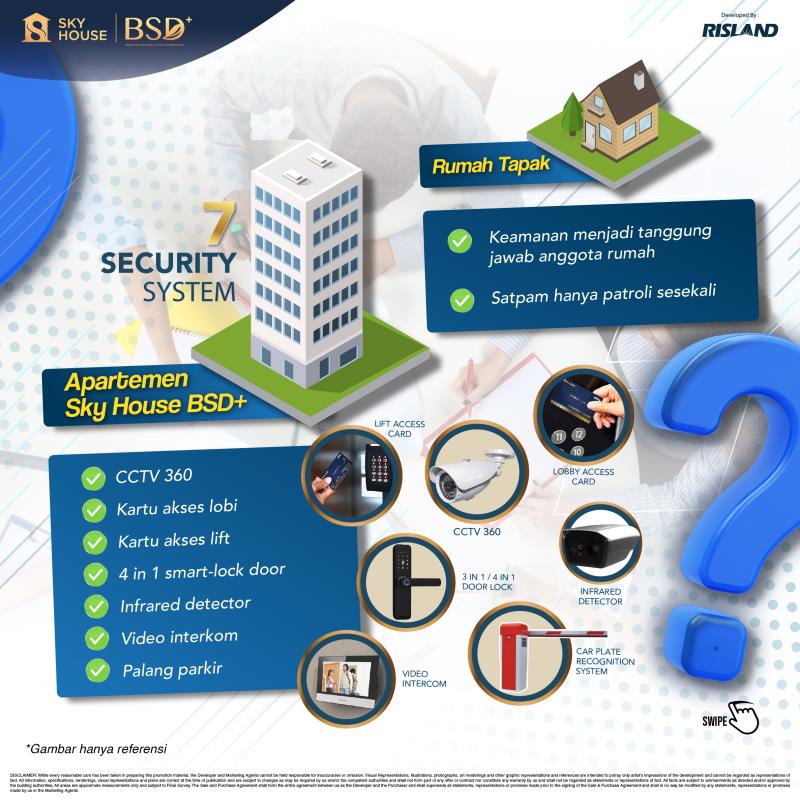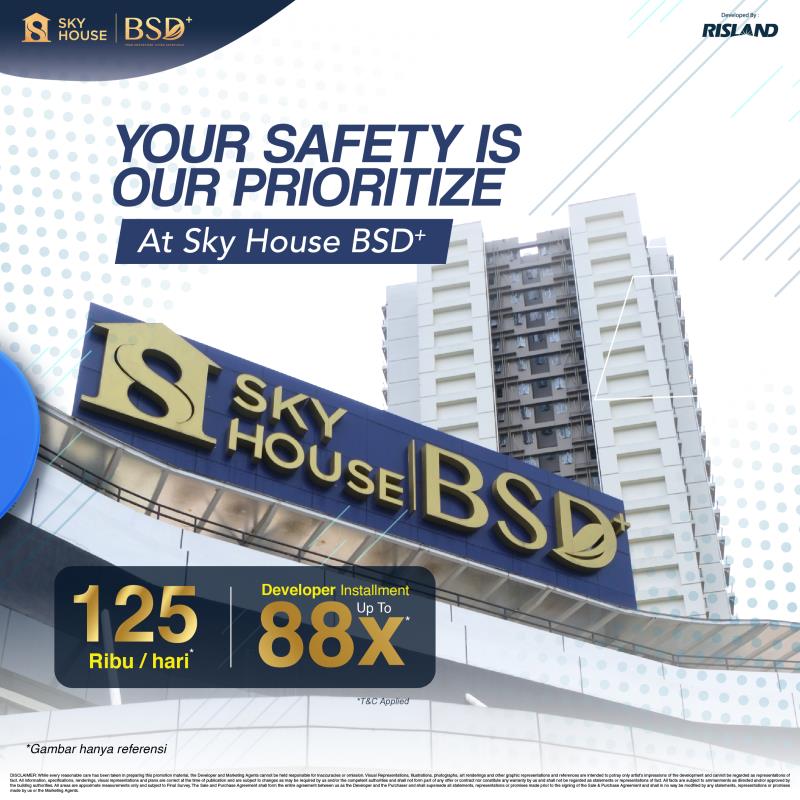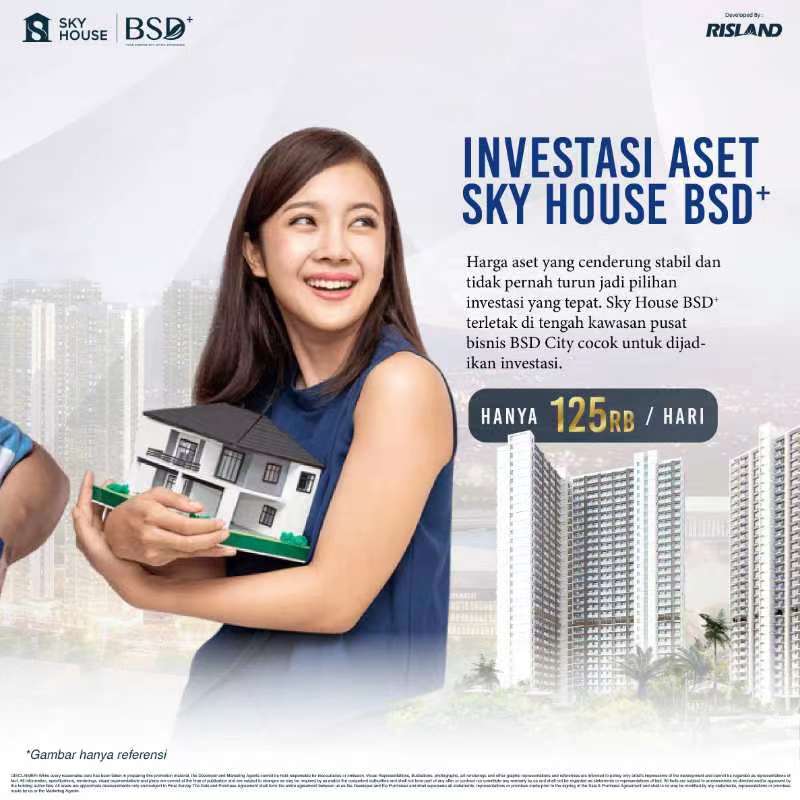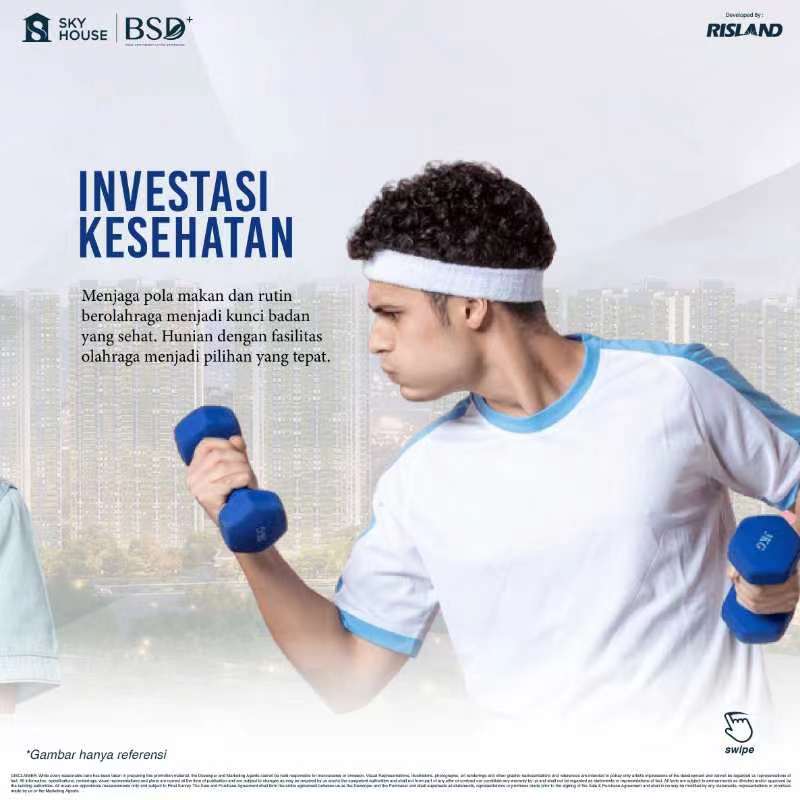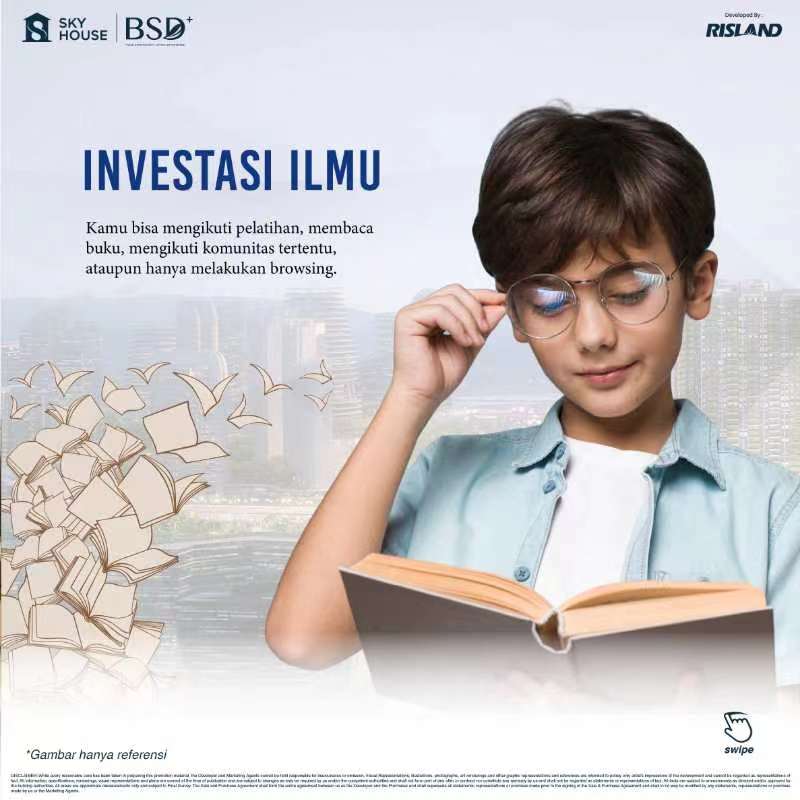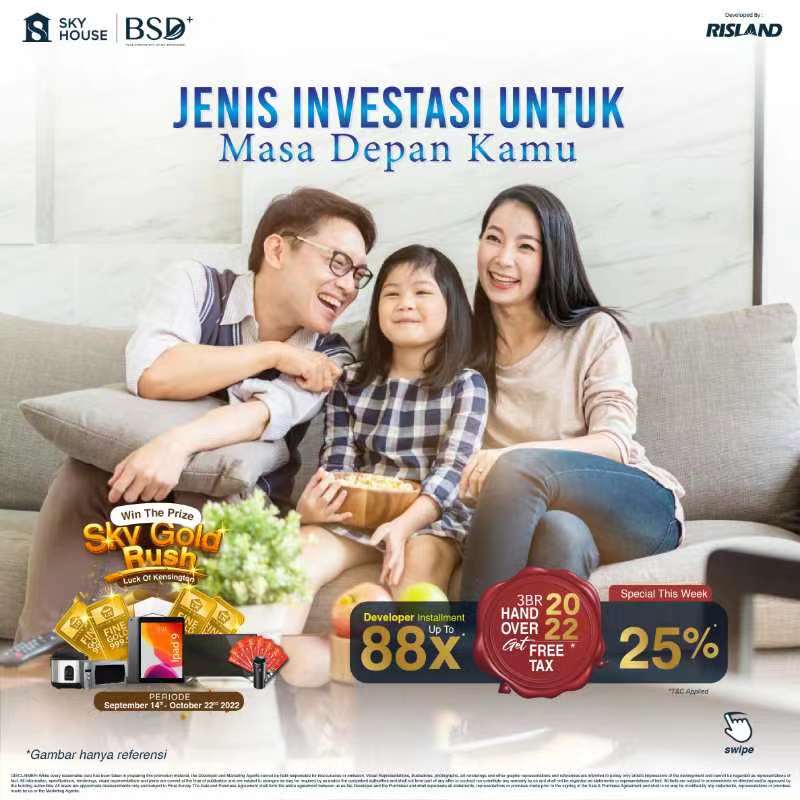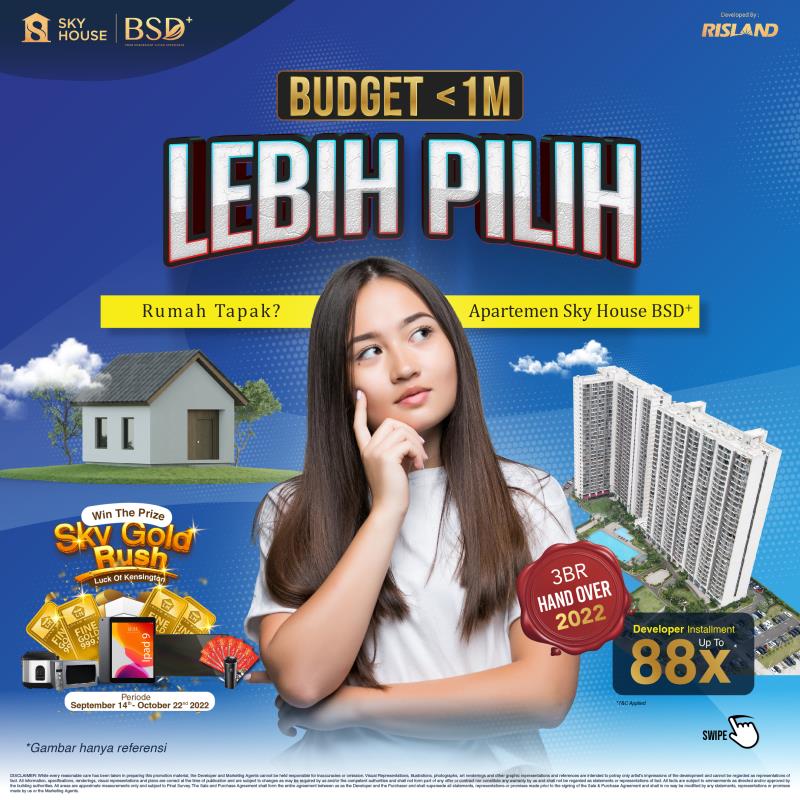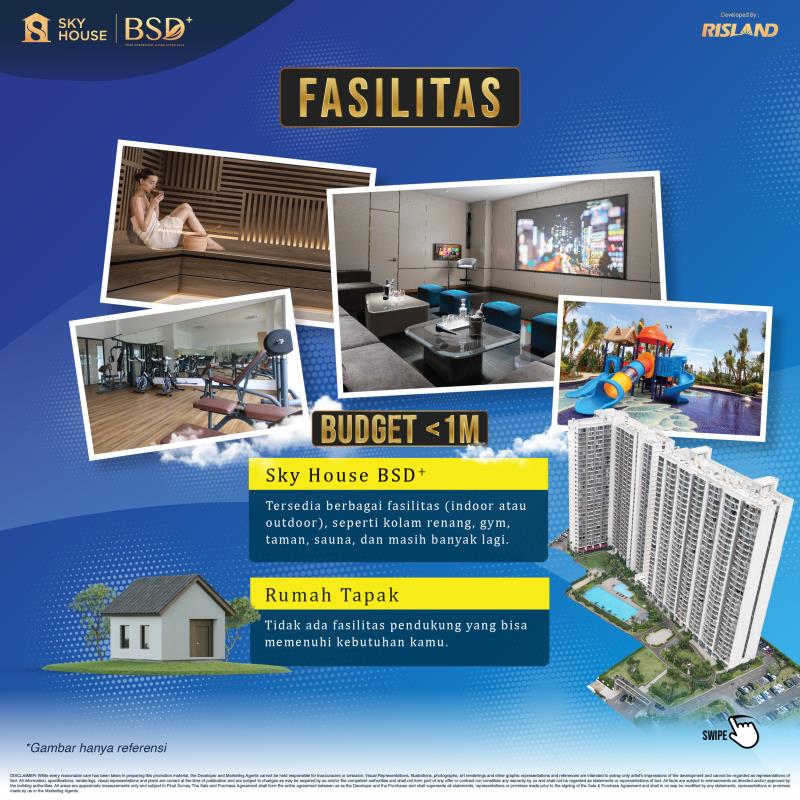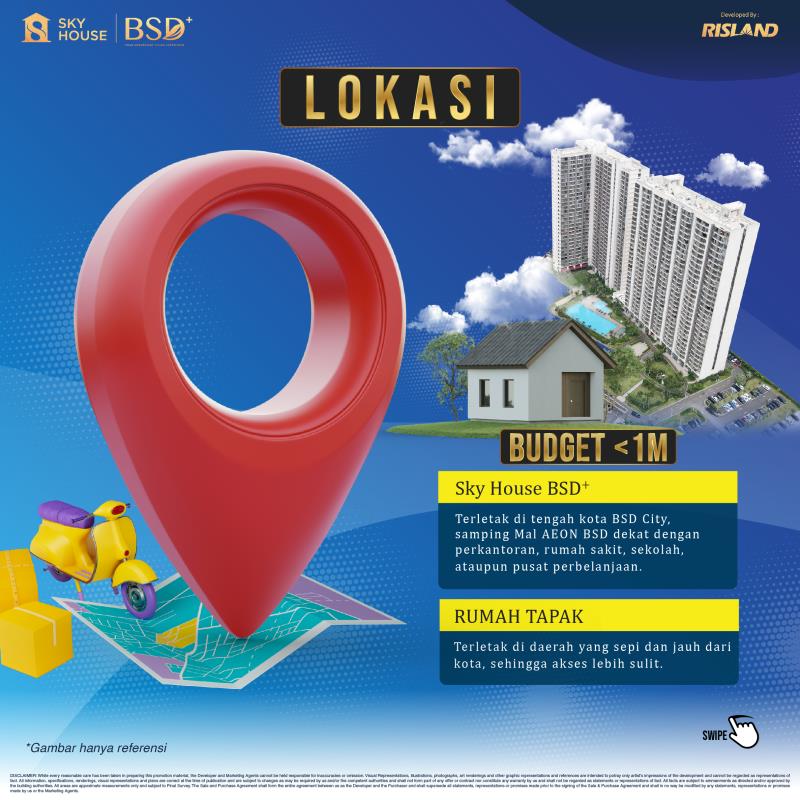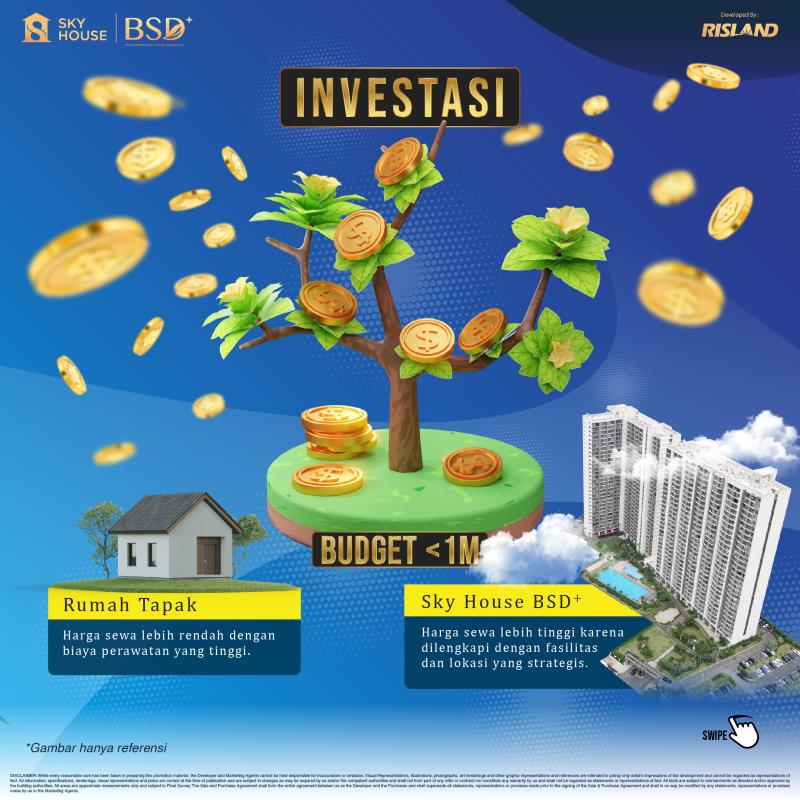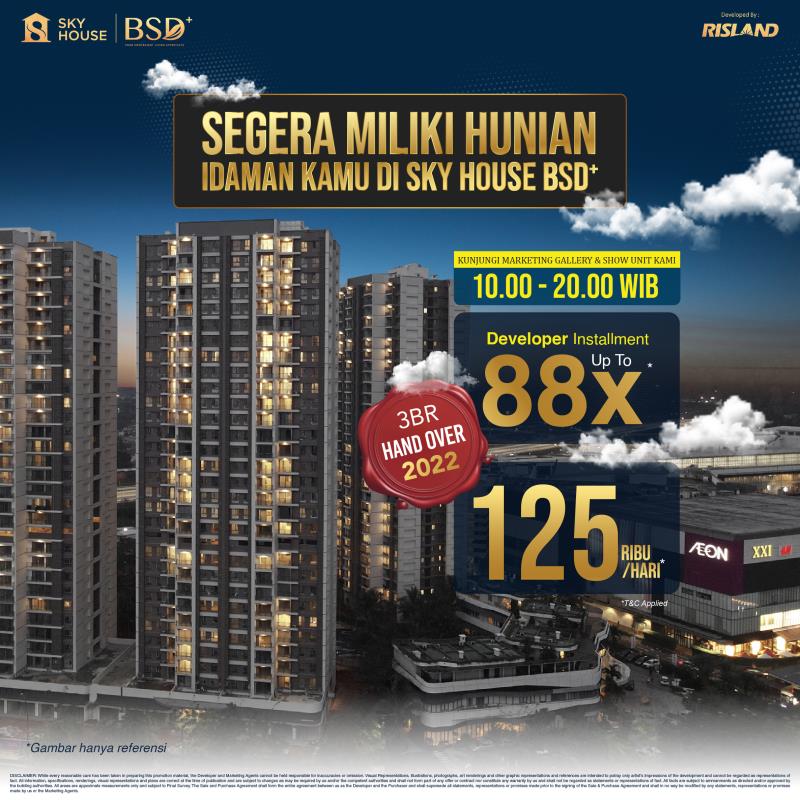 Welcome to
Sky House BSD+
Berlokasi di jantung CBD BSD. Skyhouse BSD+ dibangun diatas lahan seluas 8.3 Ha dengan jumlah 11 tower yang terkoneksi langsung dengan AEON Mall BSD sebagai shopping center terbesar di BSD, dan juga dikelilingi lebih dari 10 Ofiice Tower sebagai penunjang nilai investasi di Kota BSD. Dengan fasilitas seluas 4.16Ha menjadikan BSD Skyhouse hunian ternyaman untuk anda dan keluarga. The Iconic 7 Layer Garden yang terhampar disekeliling Skyhouse BSD+ menjadikan kualitas hidup anda kian meningkat. Feel The Paradise at the New City.
Segera Hubungi Sales Konsultan Kami :
Why
Sky House BSD+
---
#1 Lokasi Terbaik di Jantung CBD BSD
Lokasi Sky House BSD+ dalam jarak waktu 1 – 10 menit bermobil
✓ Pusat Perkantoran : Unilever, Traveloka, Grab, Shopee, Huawei, Apple, etc.
✓ Pusat Pendidikan : Prasetya Mulya University, Atmajaya University, Monash University, IULI, BINUS, etc.
✓ Pusat Hiburan : Aeon Mall, ICE BSD, The Breeze, 80Proof Bar&Club, JHL Beach Club etc.
✓ Dekat dengan Akses Tol Serpong-Balaraja.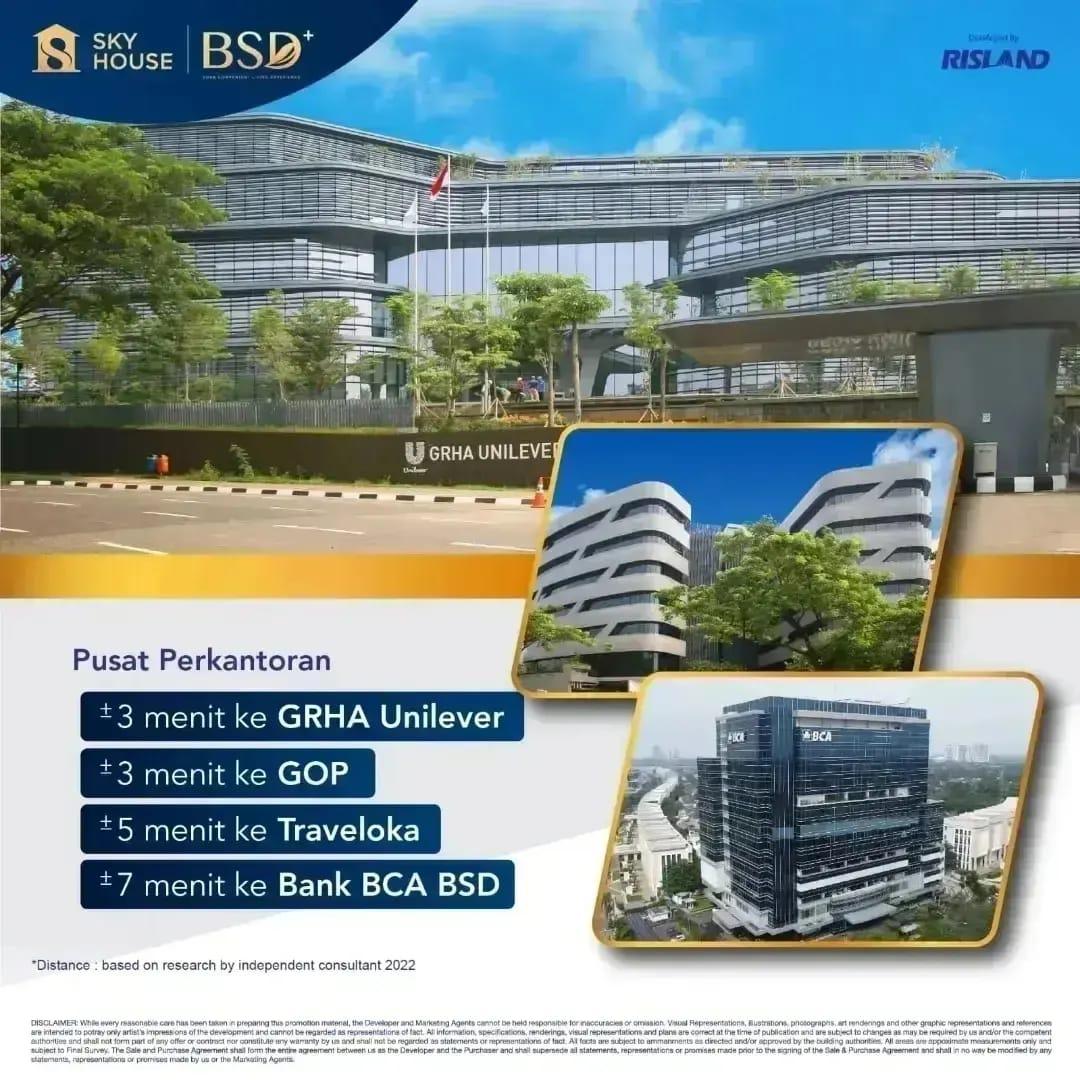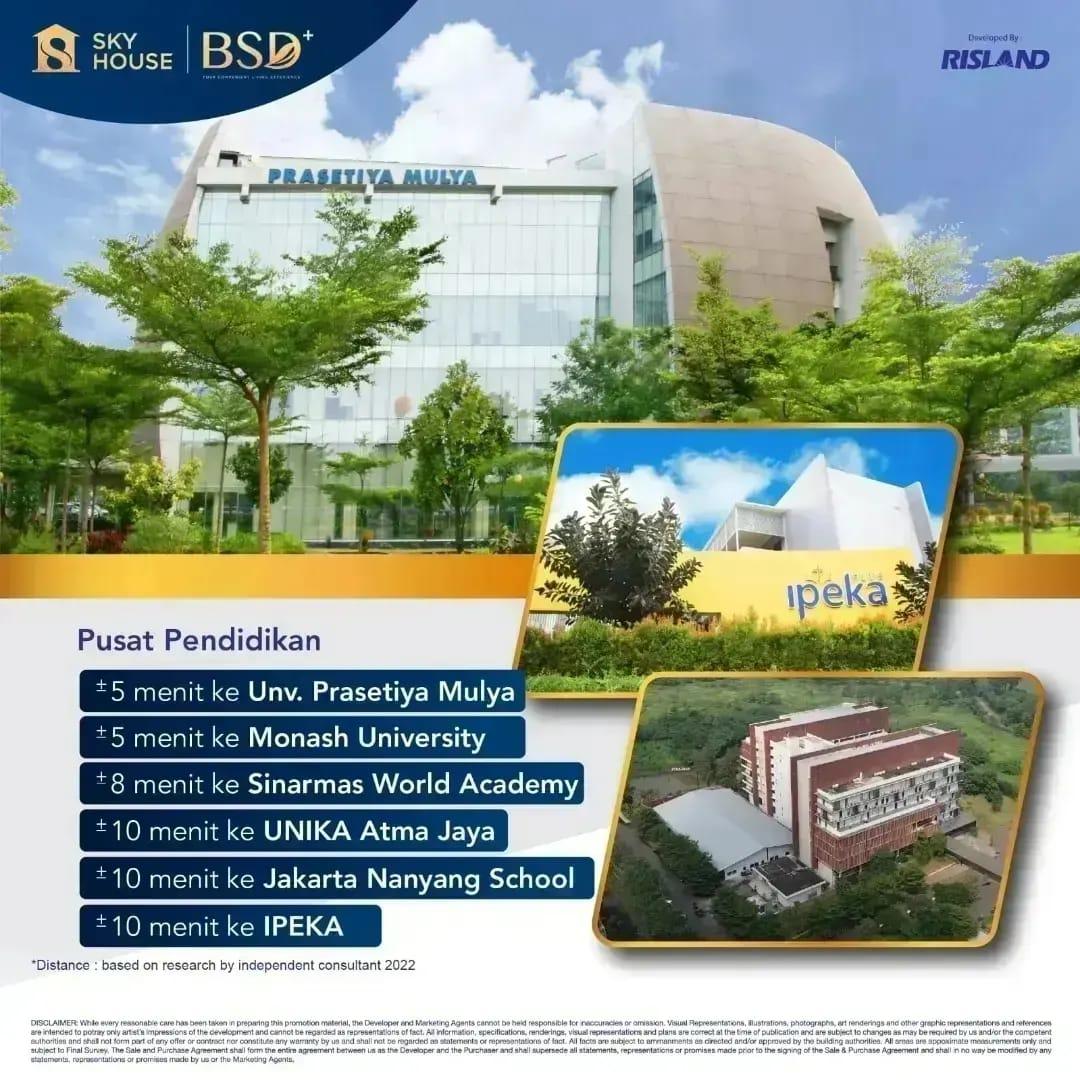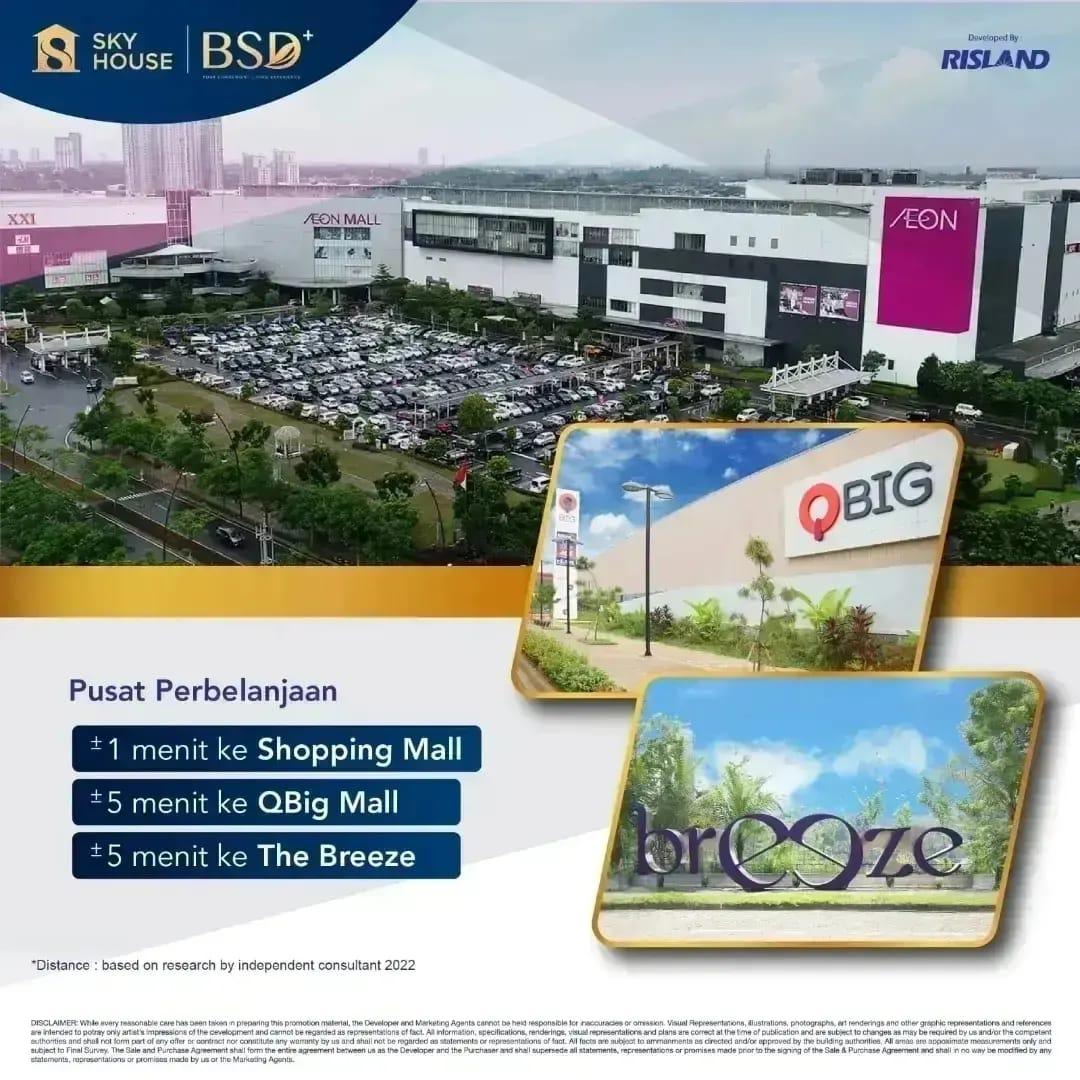 #2 Fasilitas Lengkap Konsep Resort Singapore
Fasilitas Bersama
✓ 4.16Ha untuk Area Fasilitas
✓ Sky Garden seluas 1.7Ha
✓ Swimming Pool, Gym, Jogging Track Lapangan Badminton, Basket, Children Playground, Lounge.
Private Facility
✓ Jacuzzi & Sauna
✓ Yoga Area
✓ VIP/Multifunction Room
✓ Karaoke/Video Room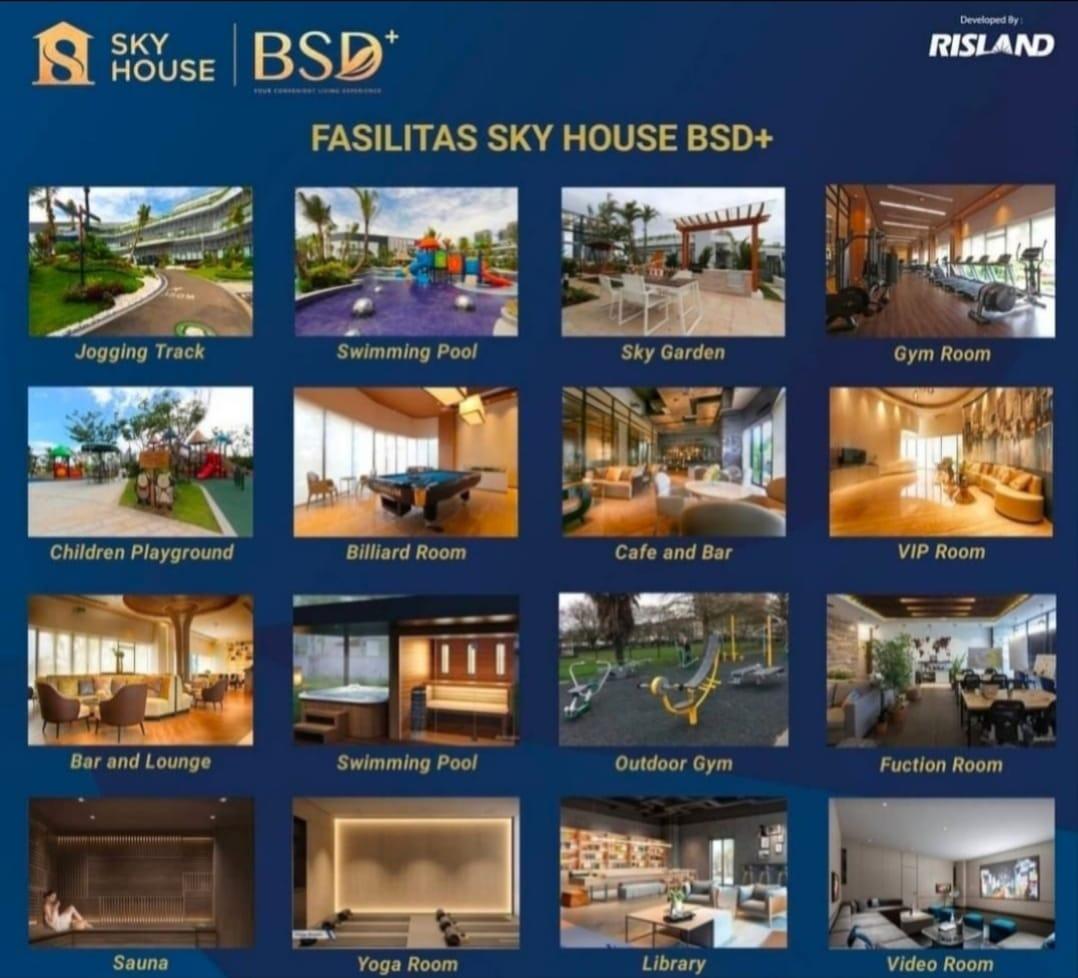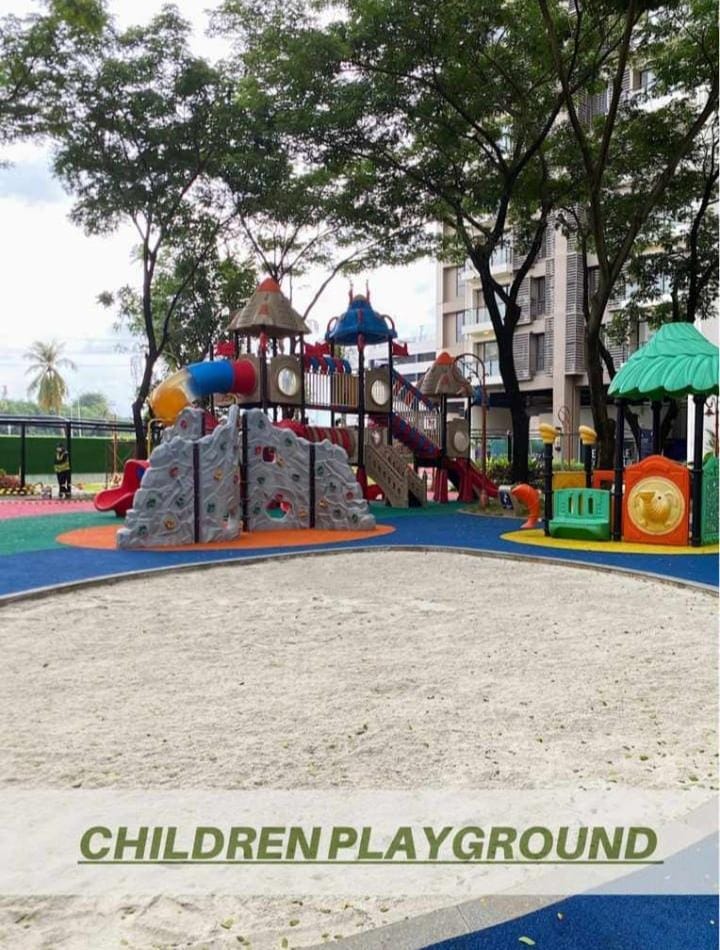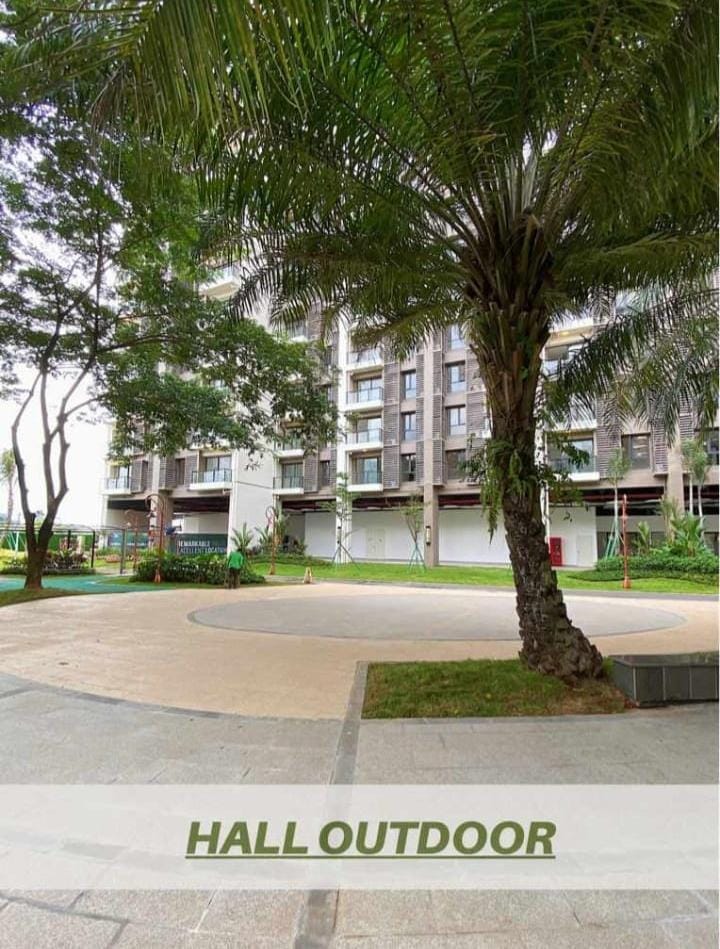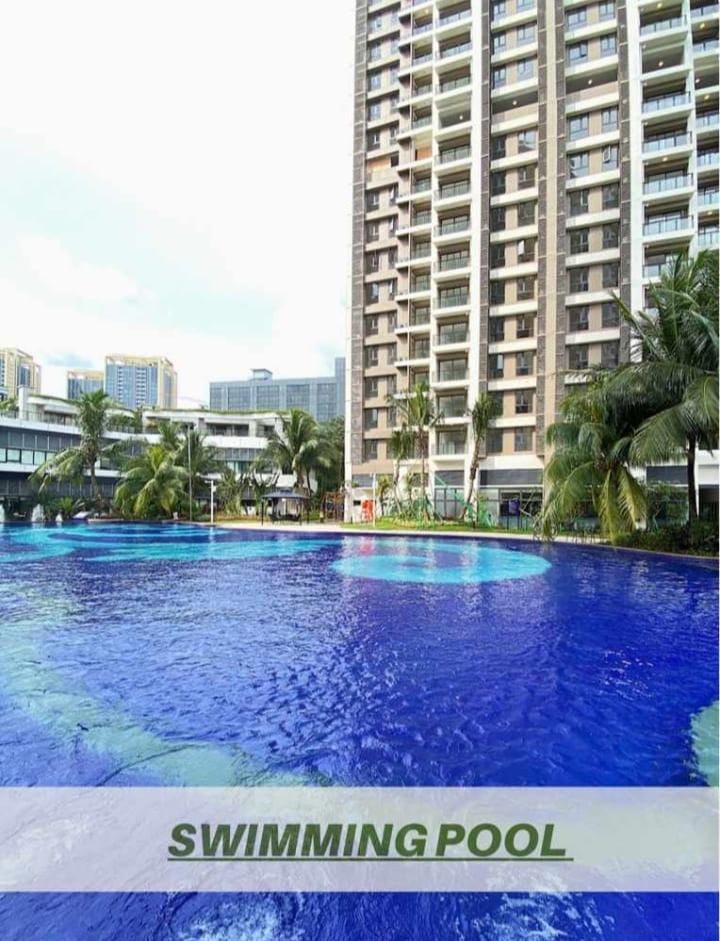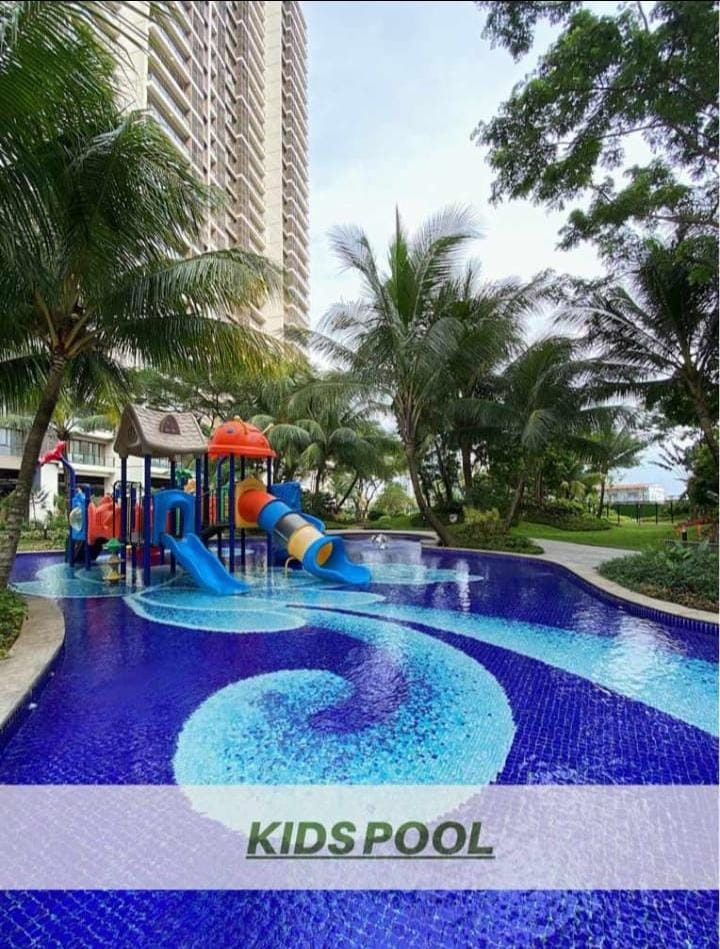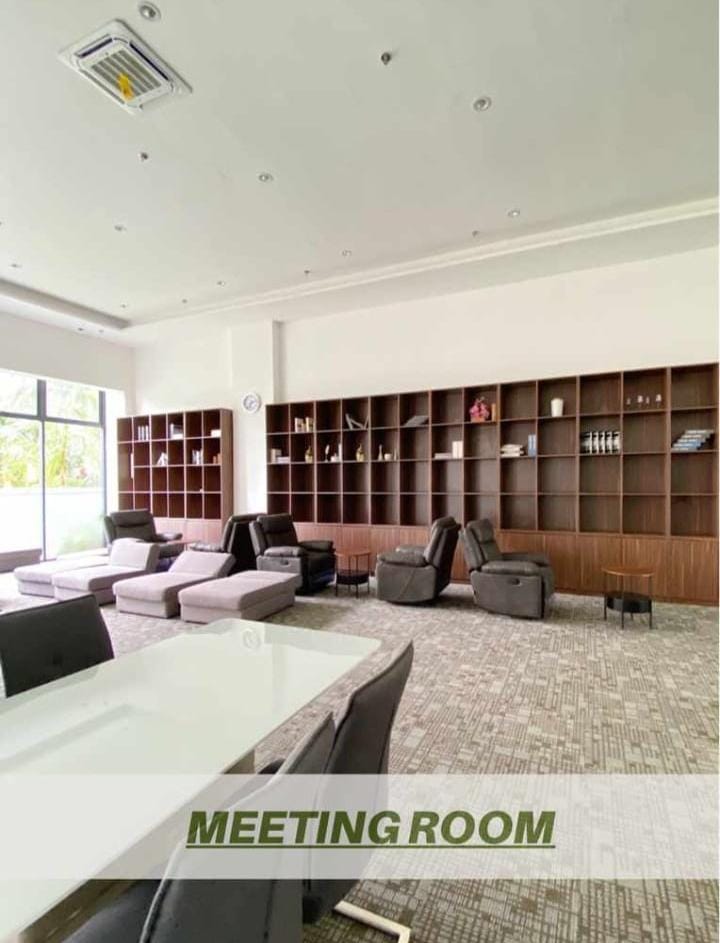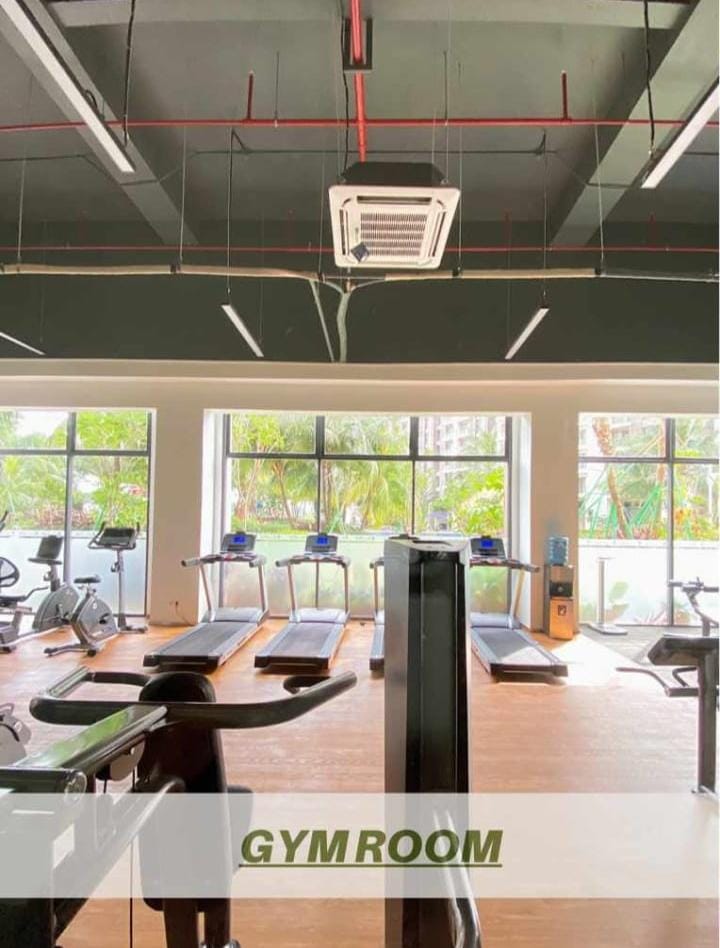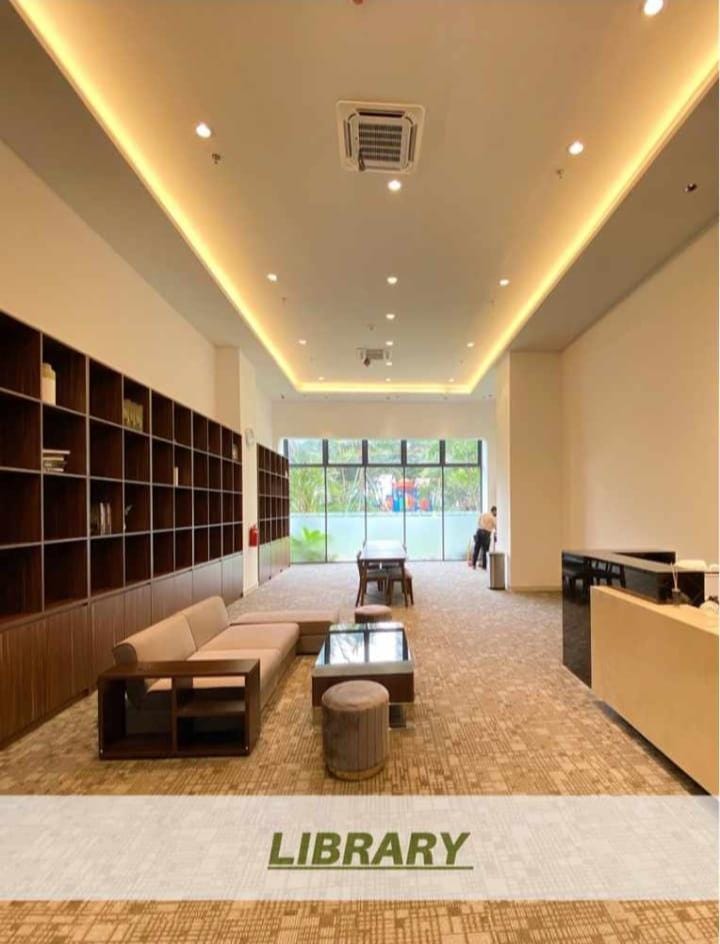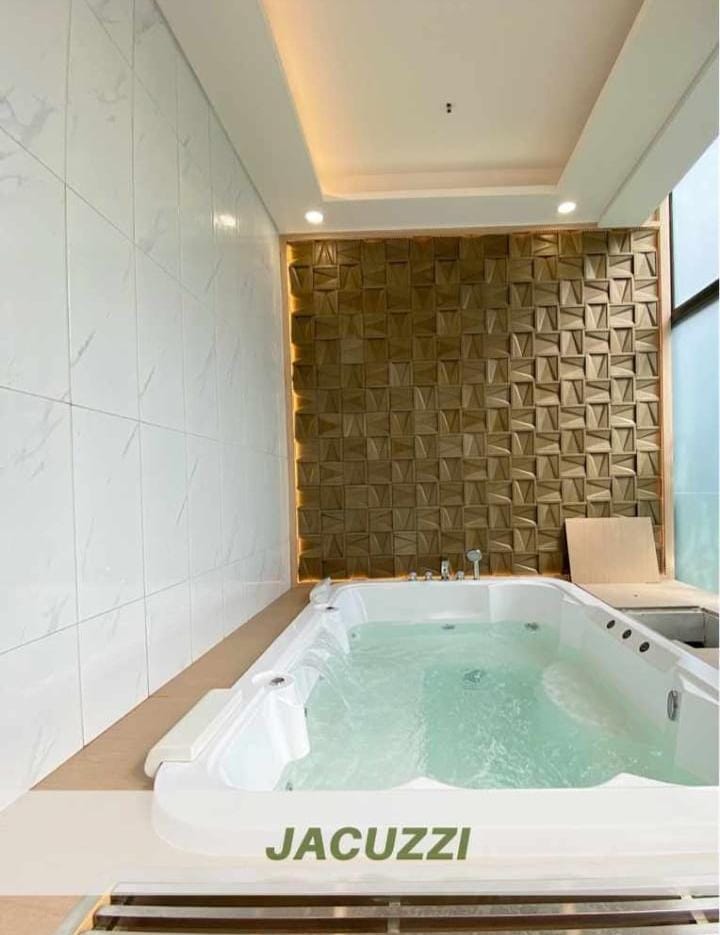 Pusat Perbelanjaan
Pusat Kesehatan
Pusat Pendidikan
Pusat Perkantoran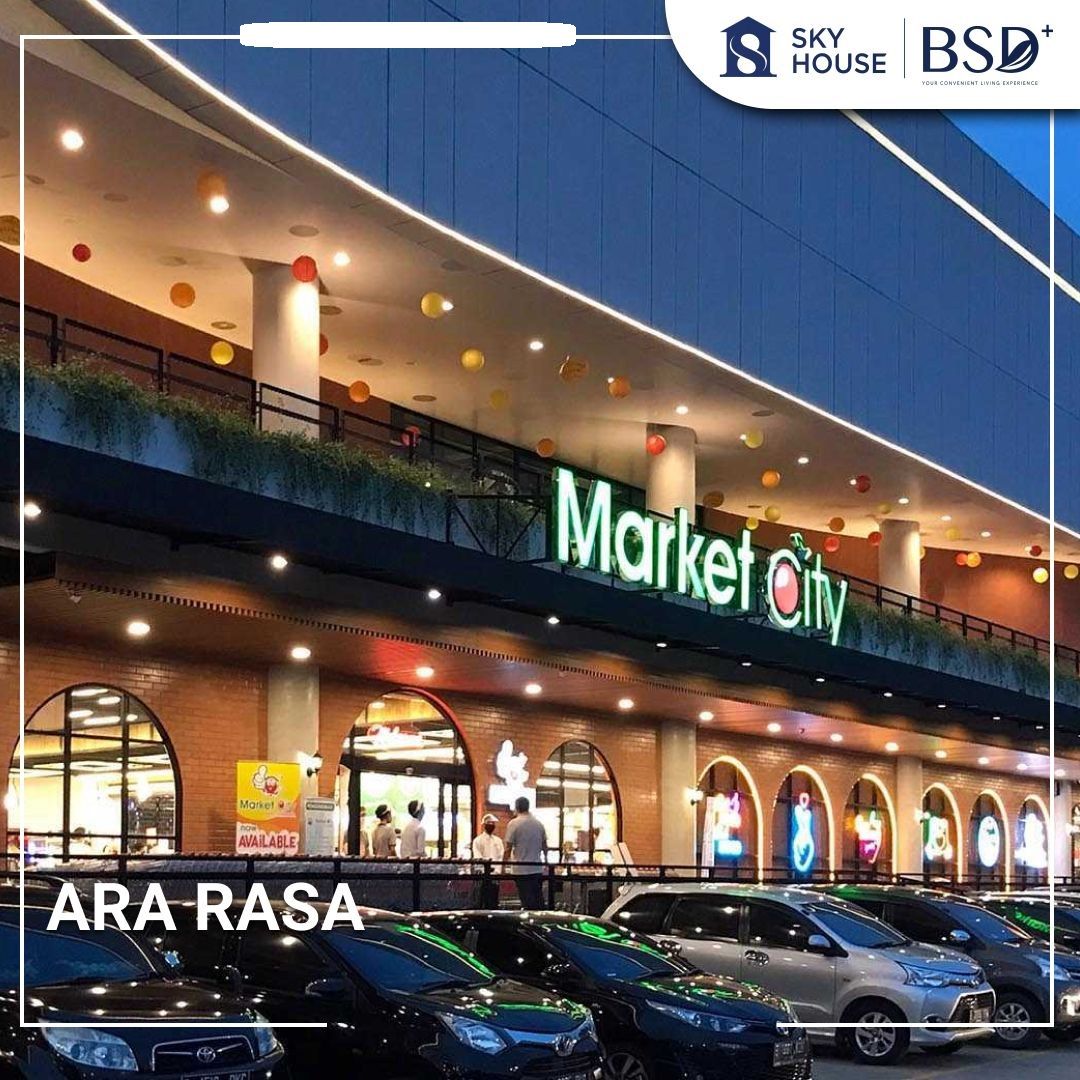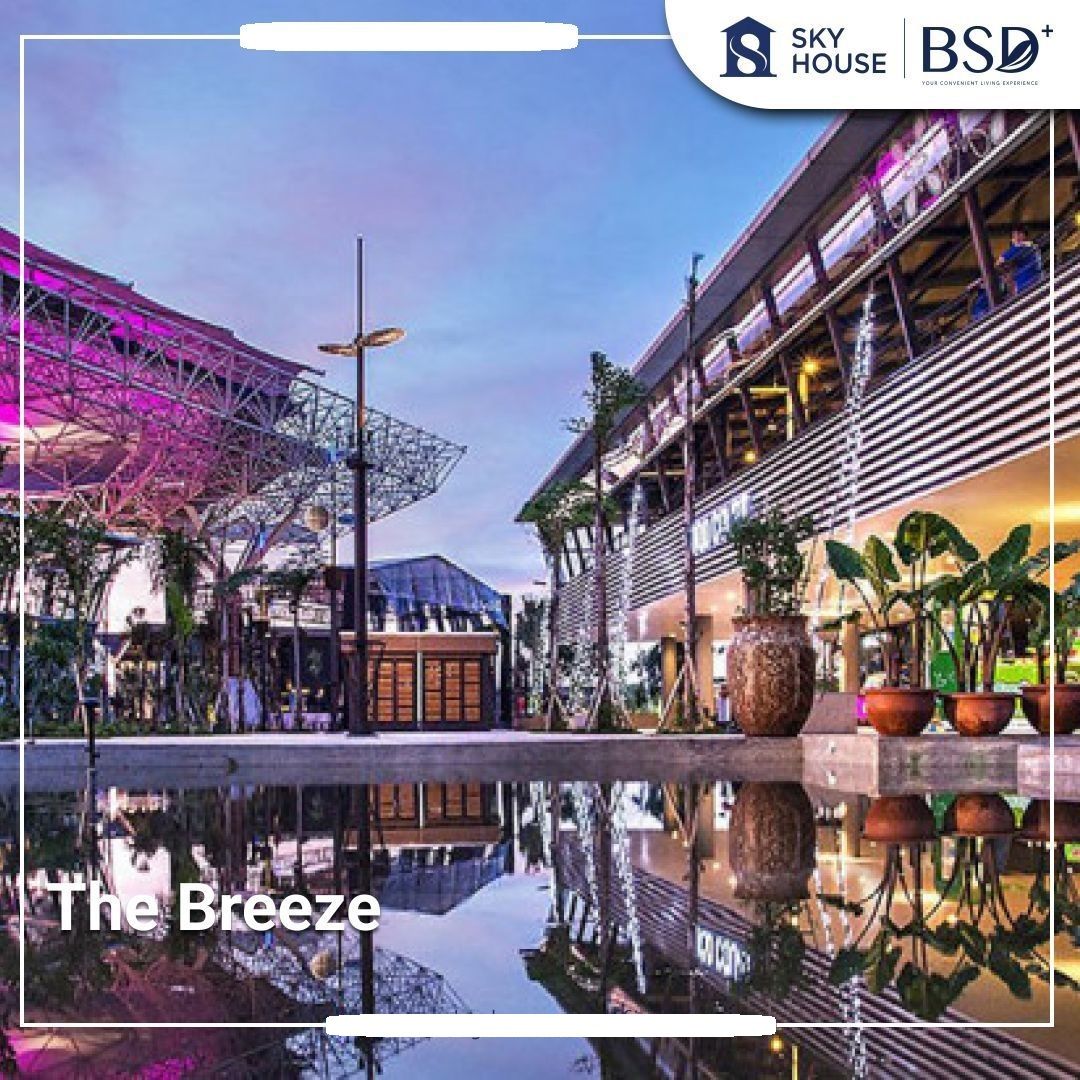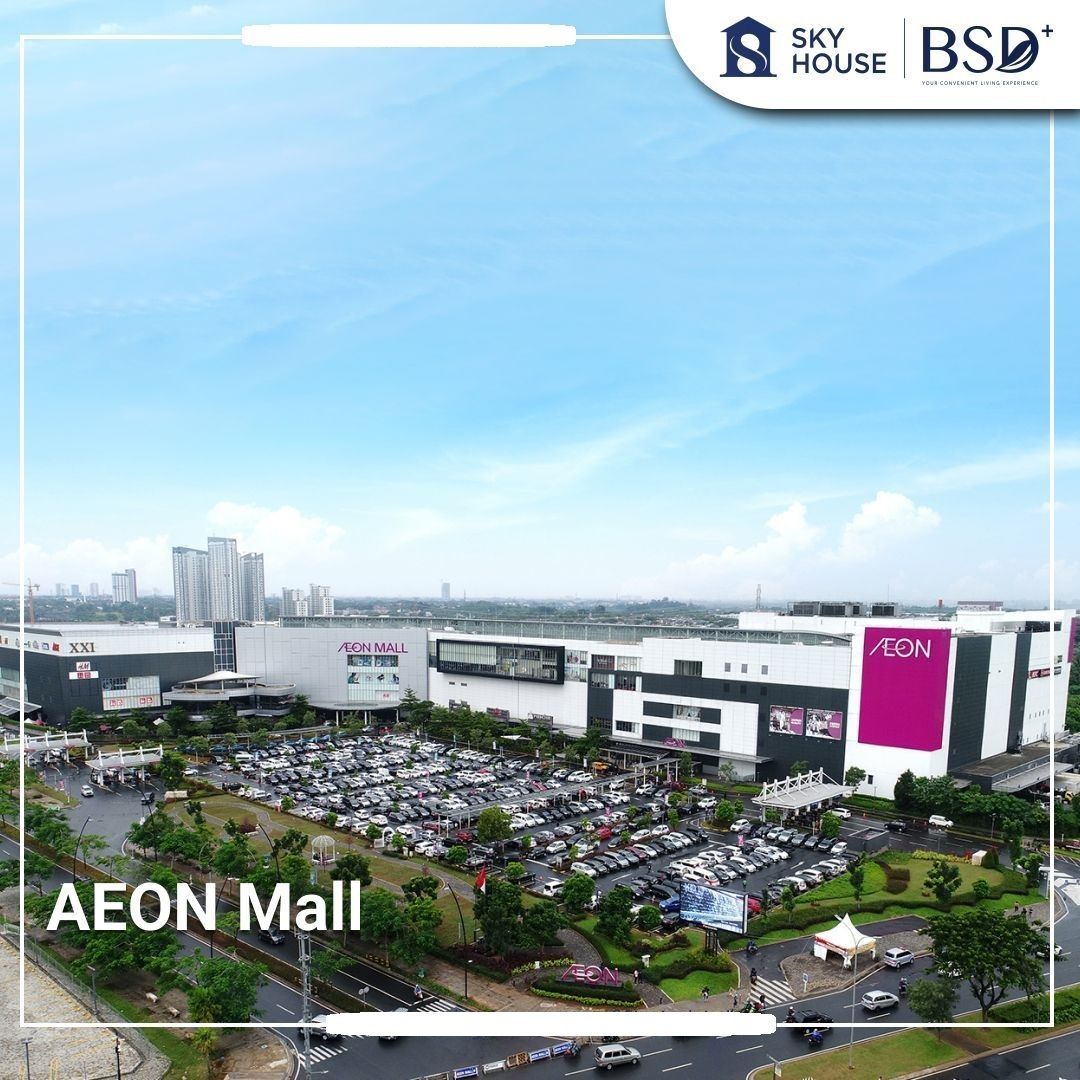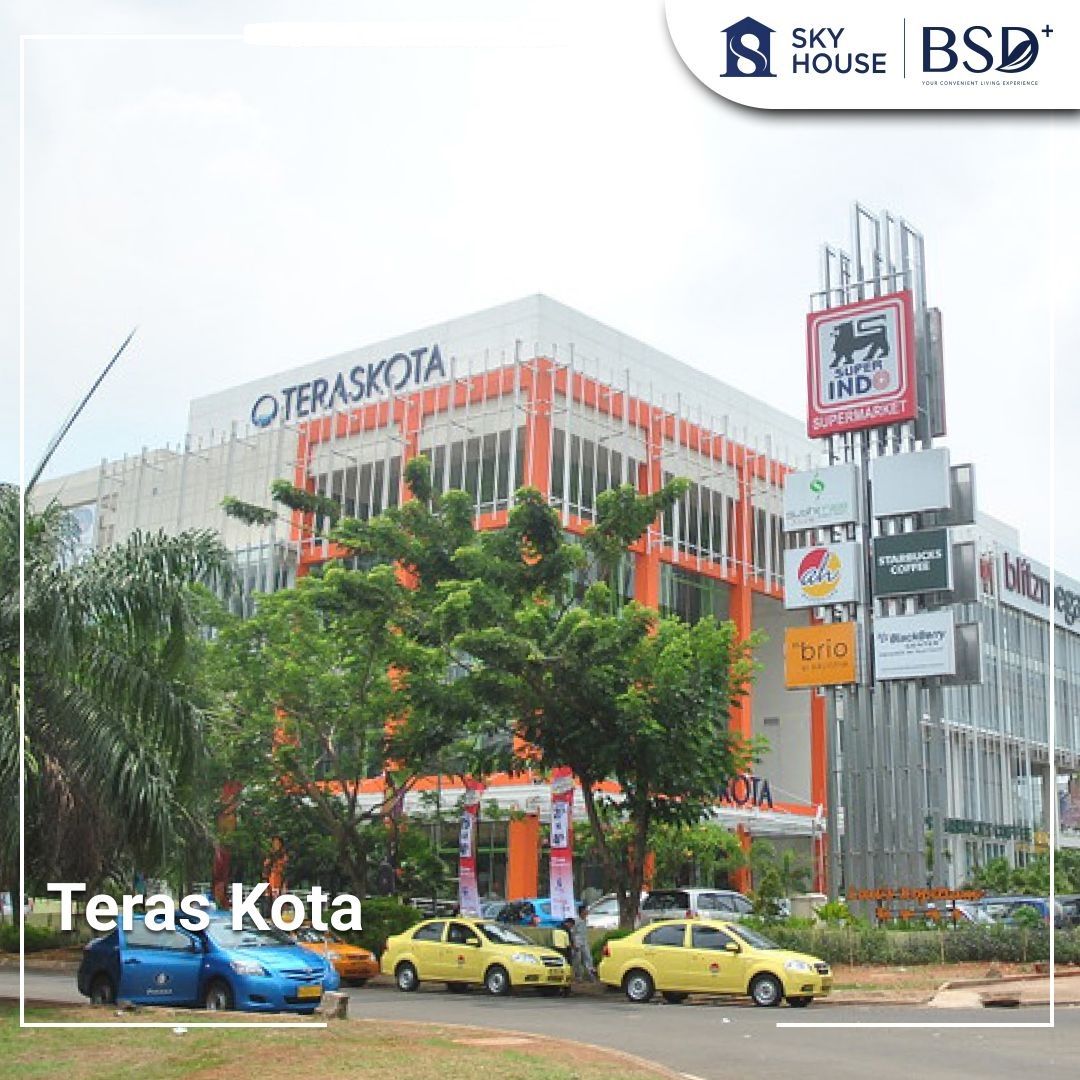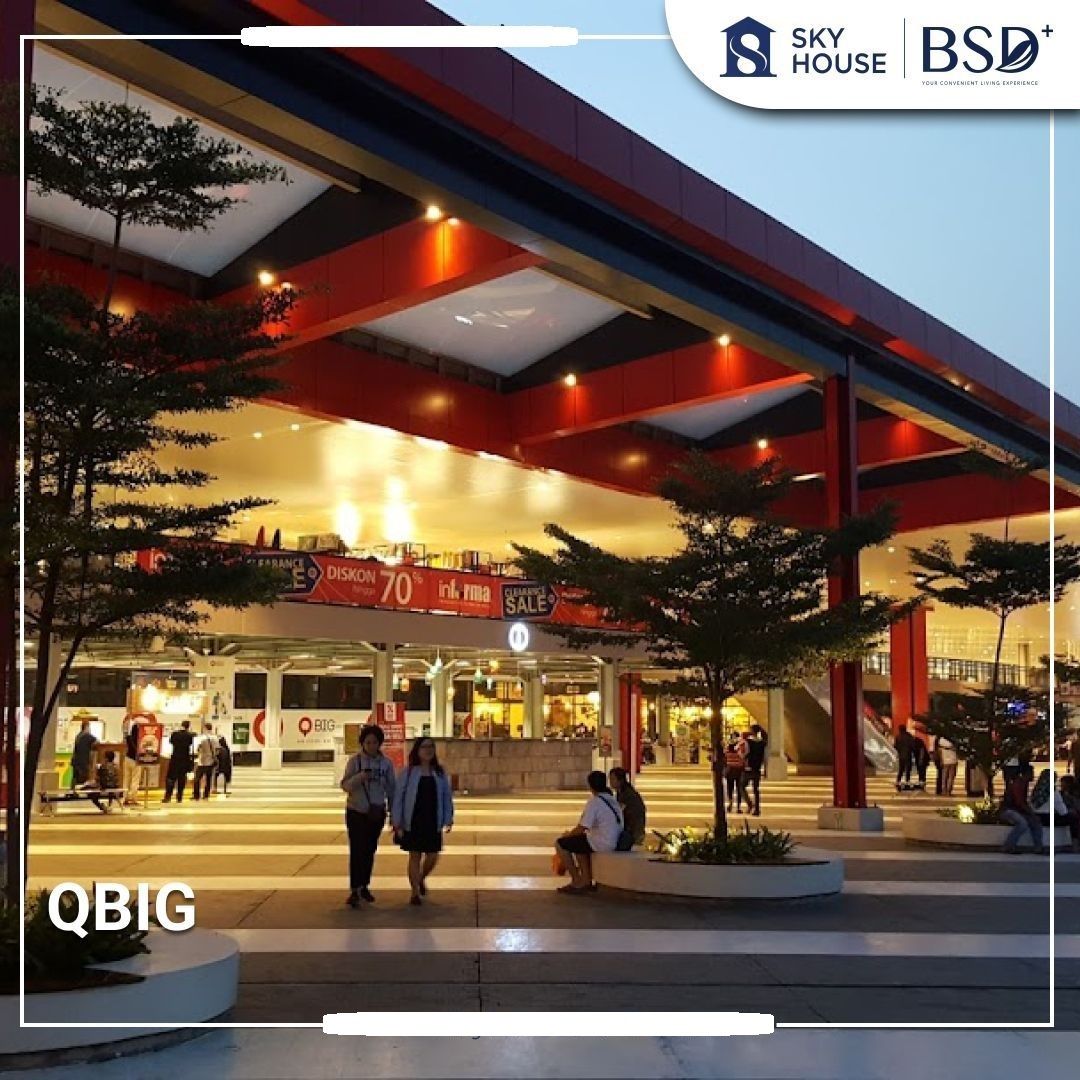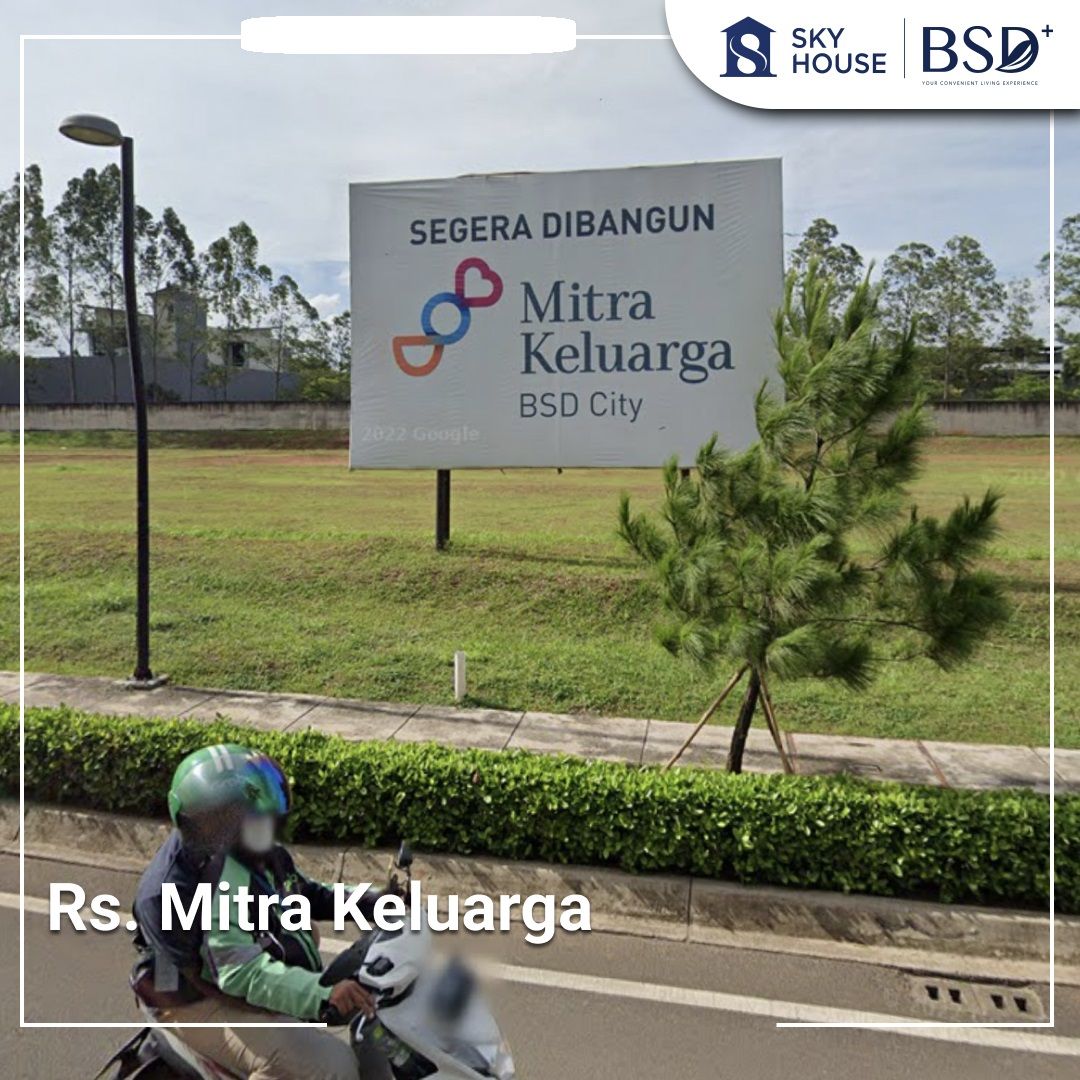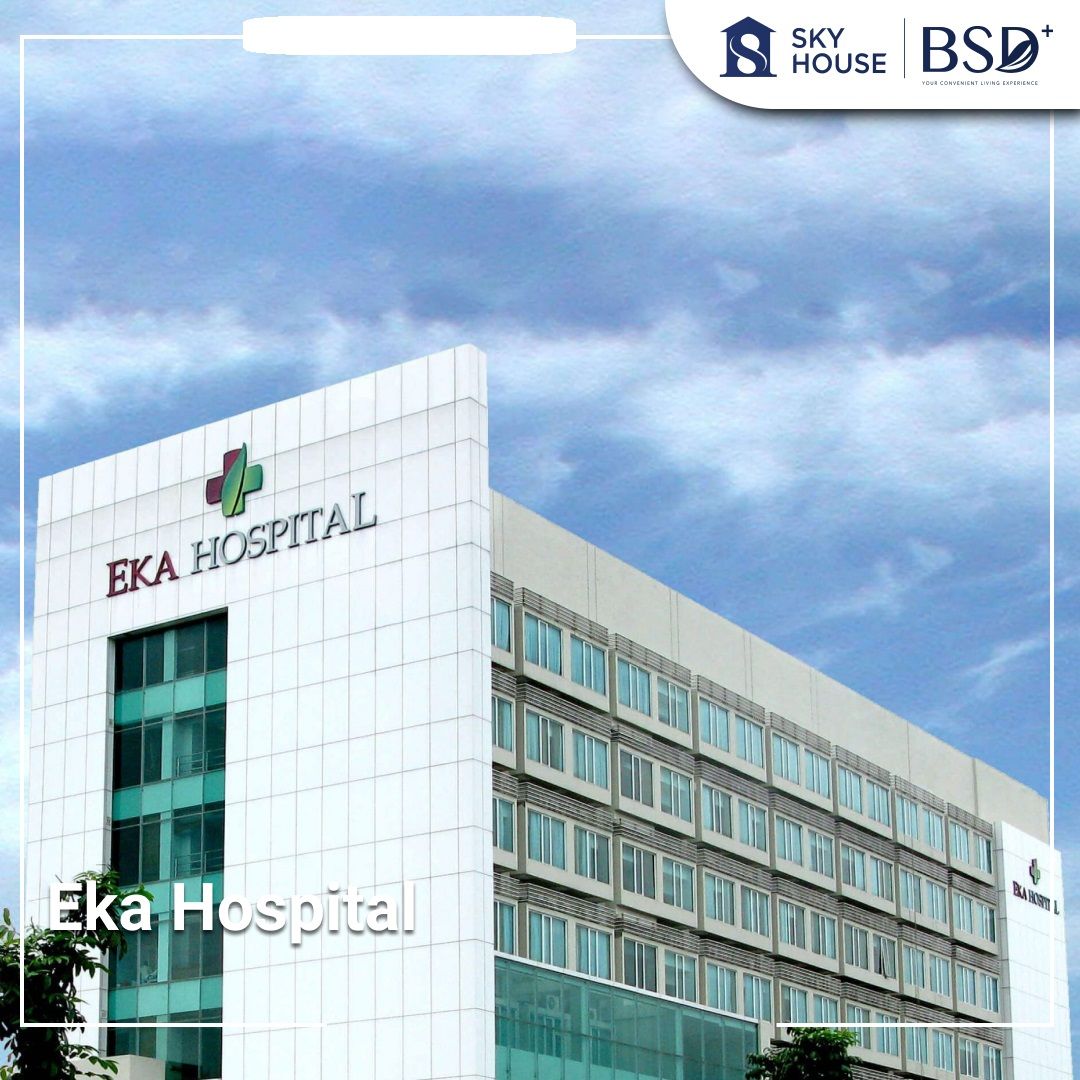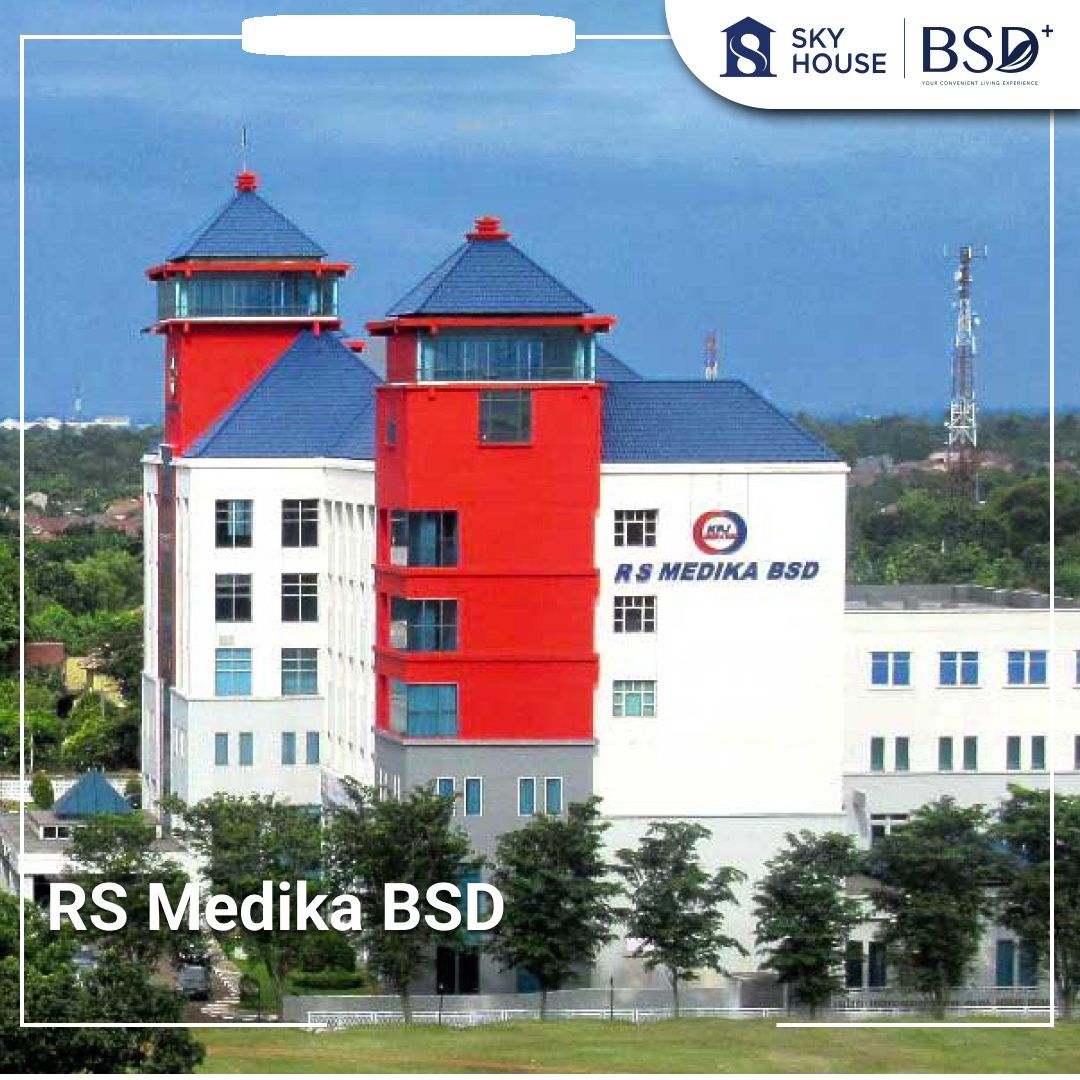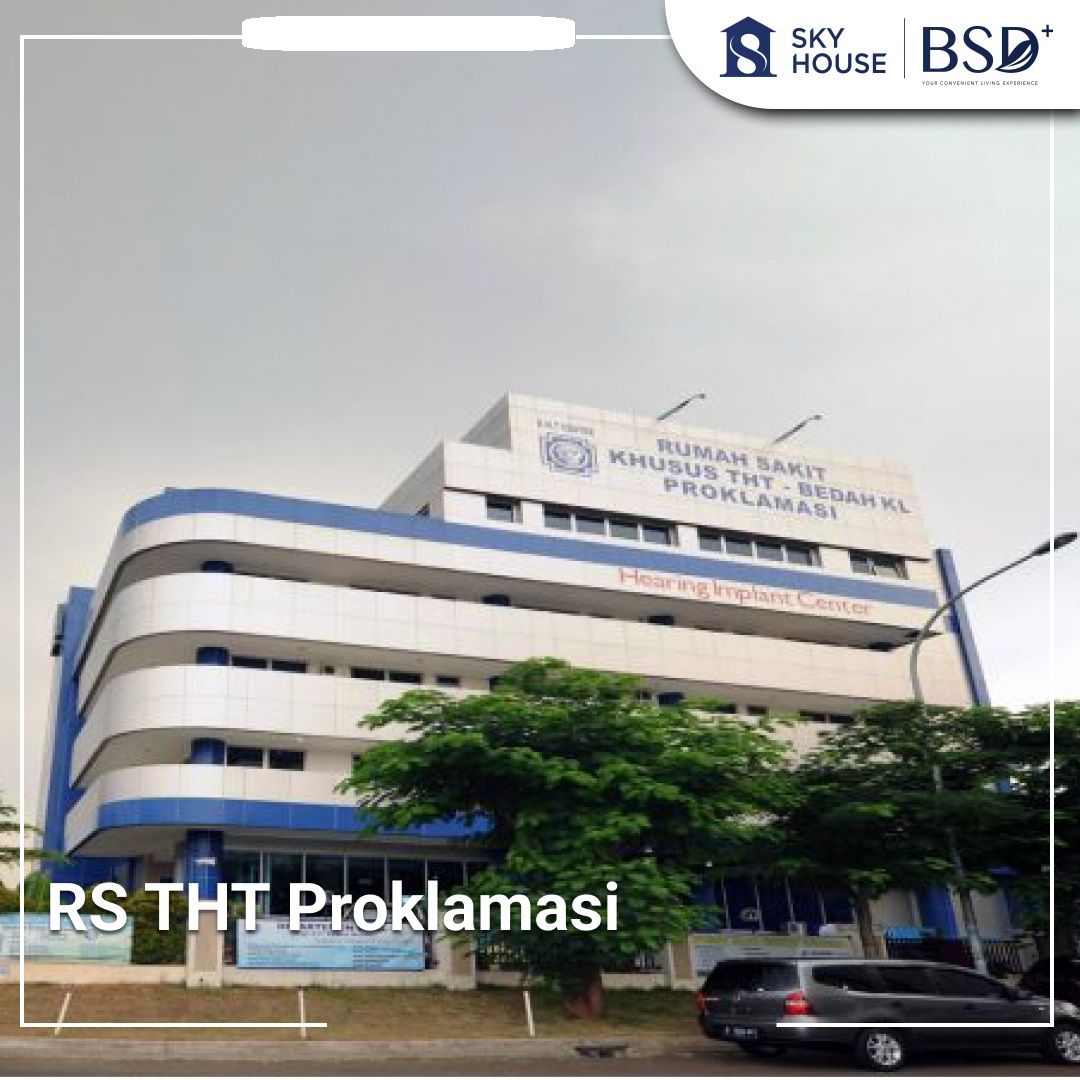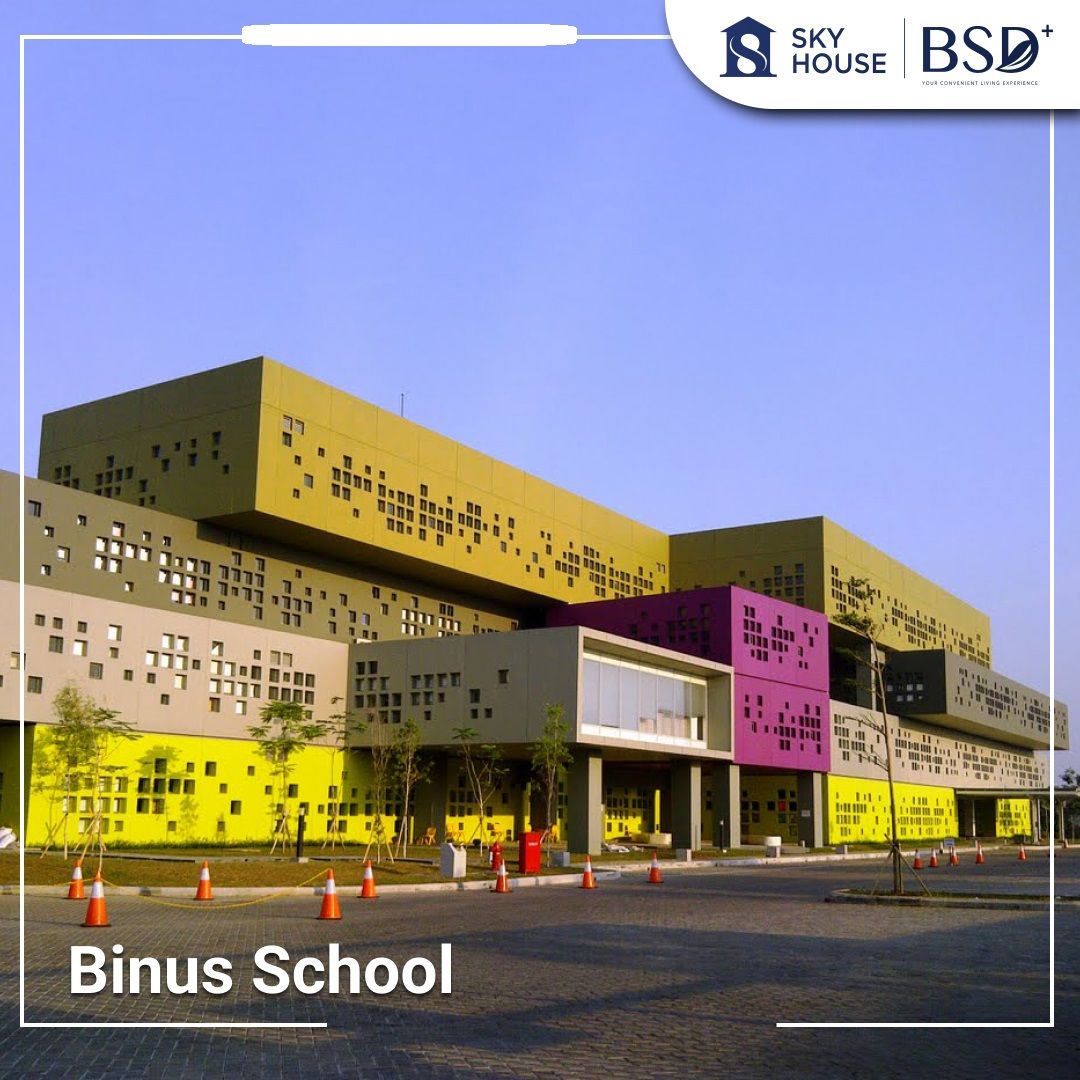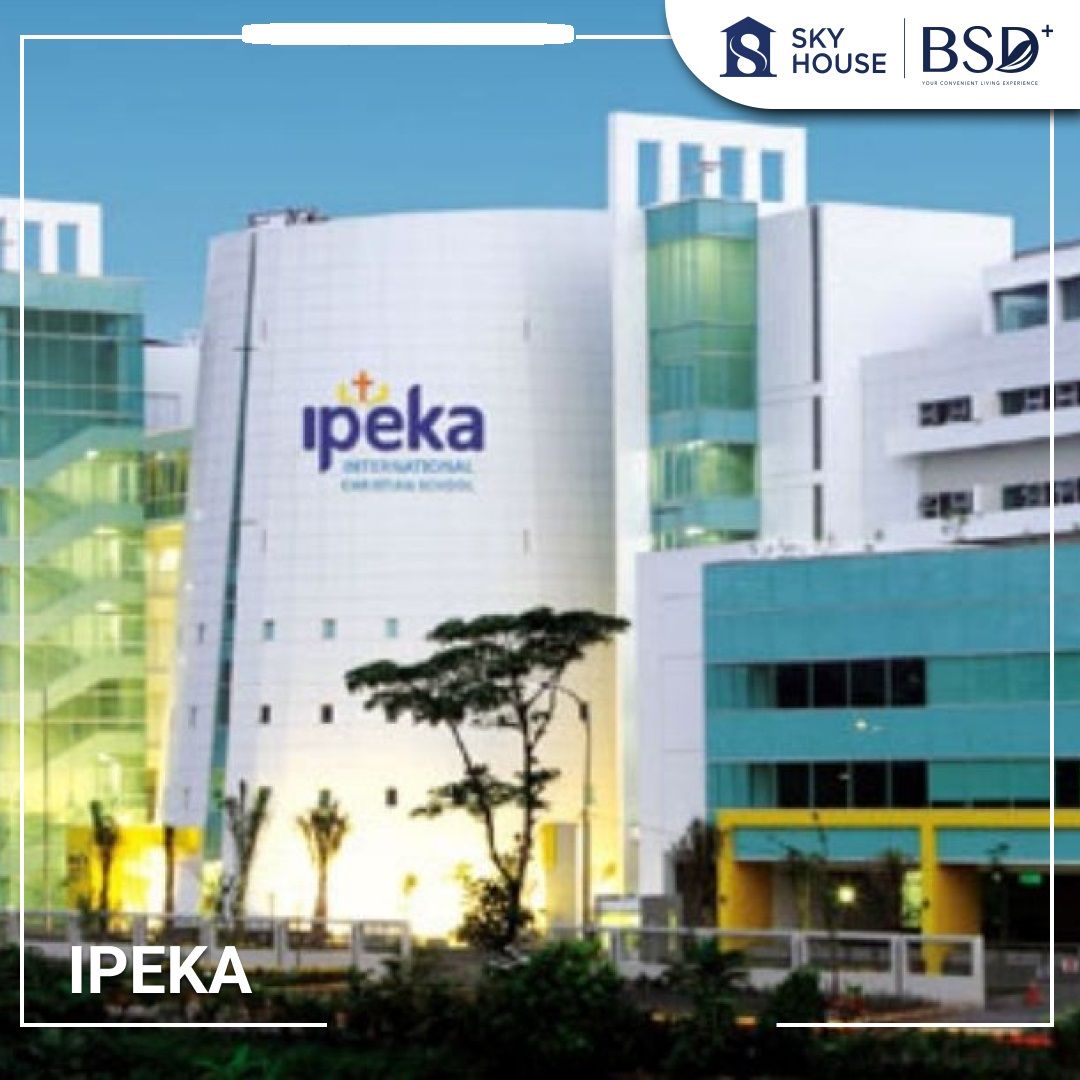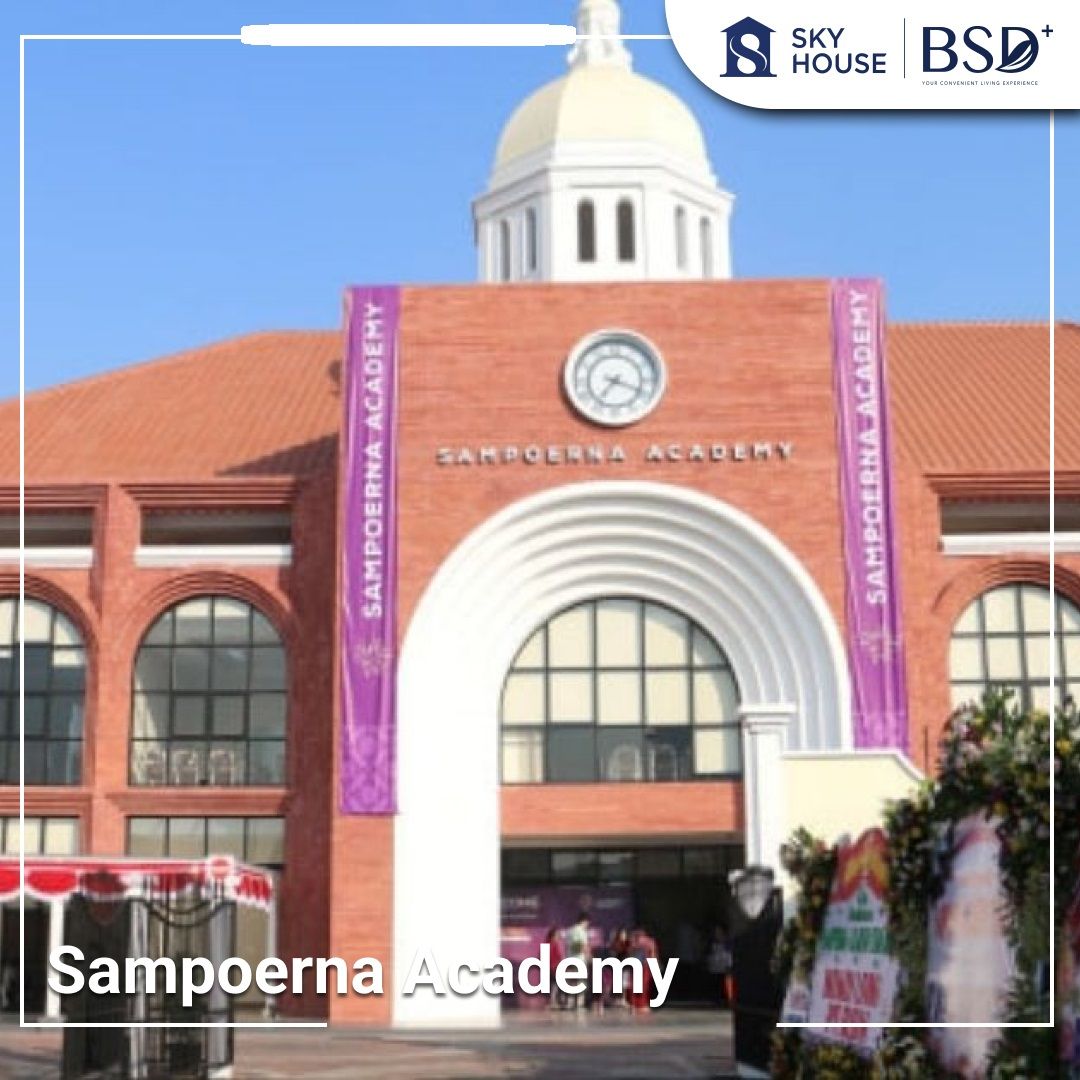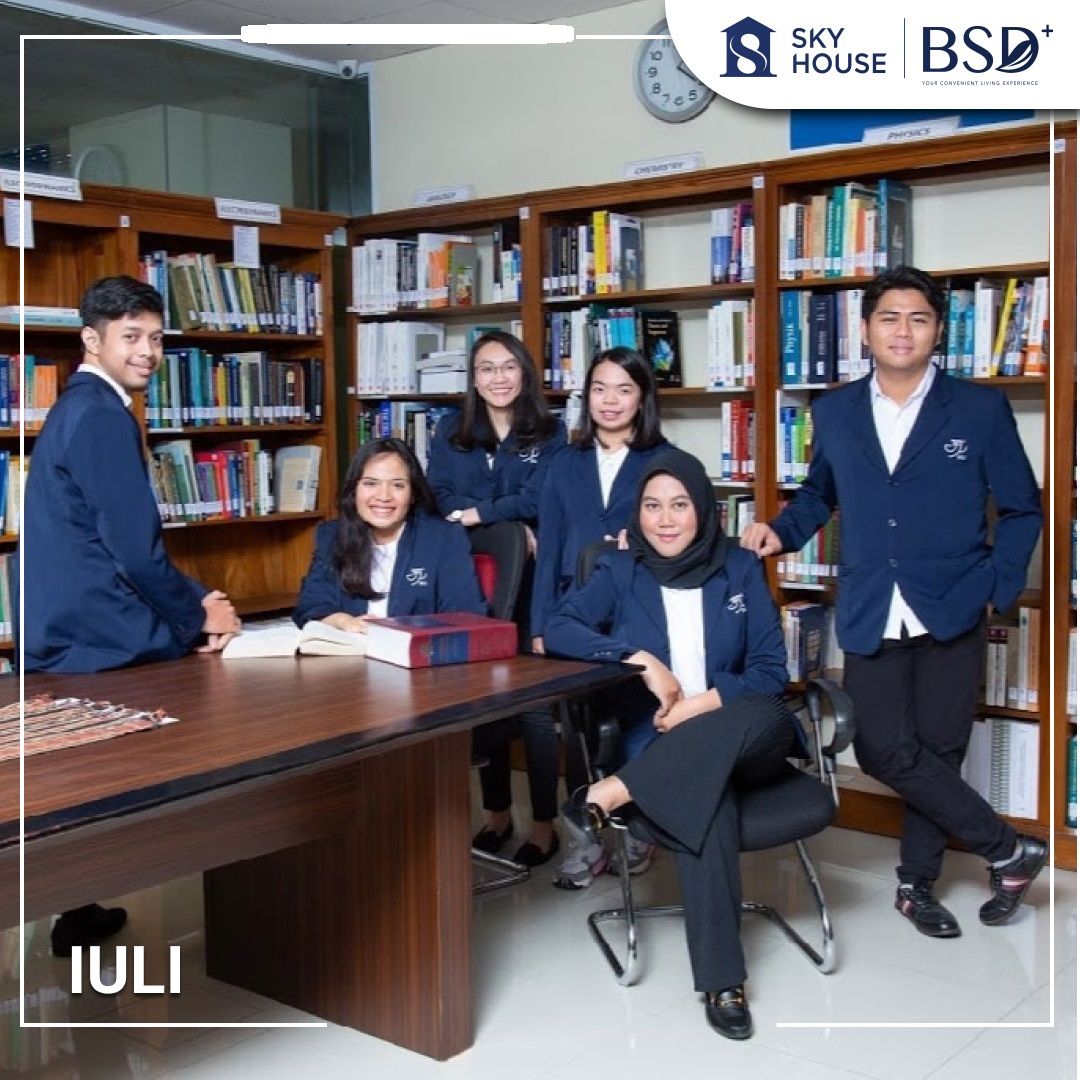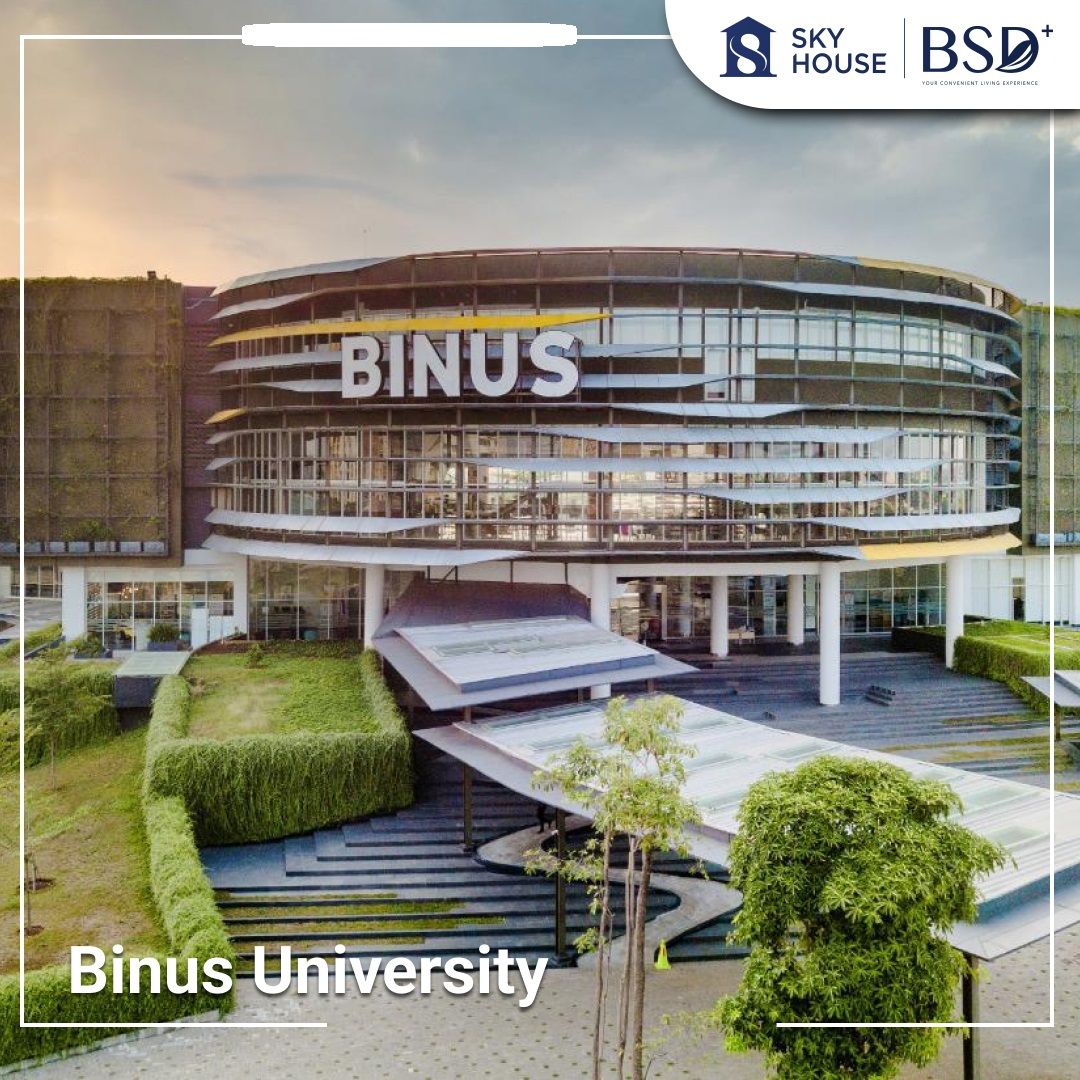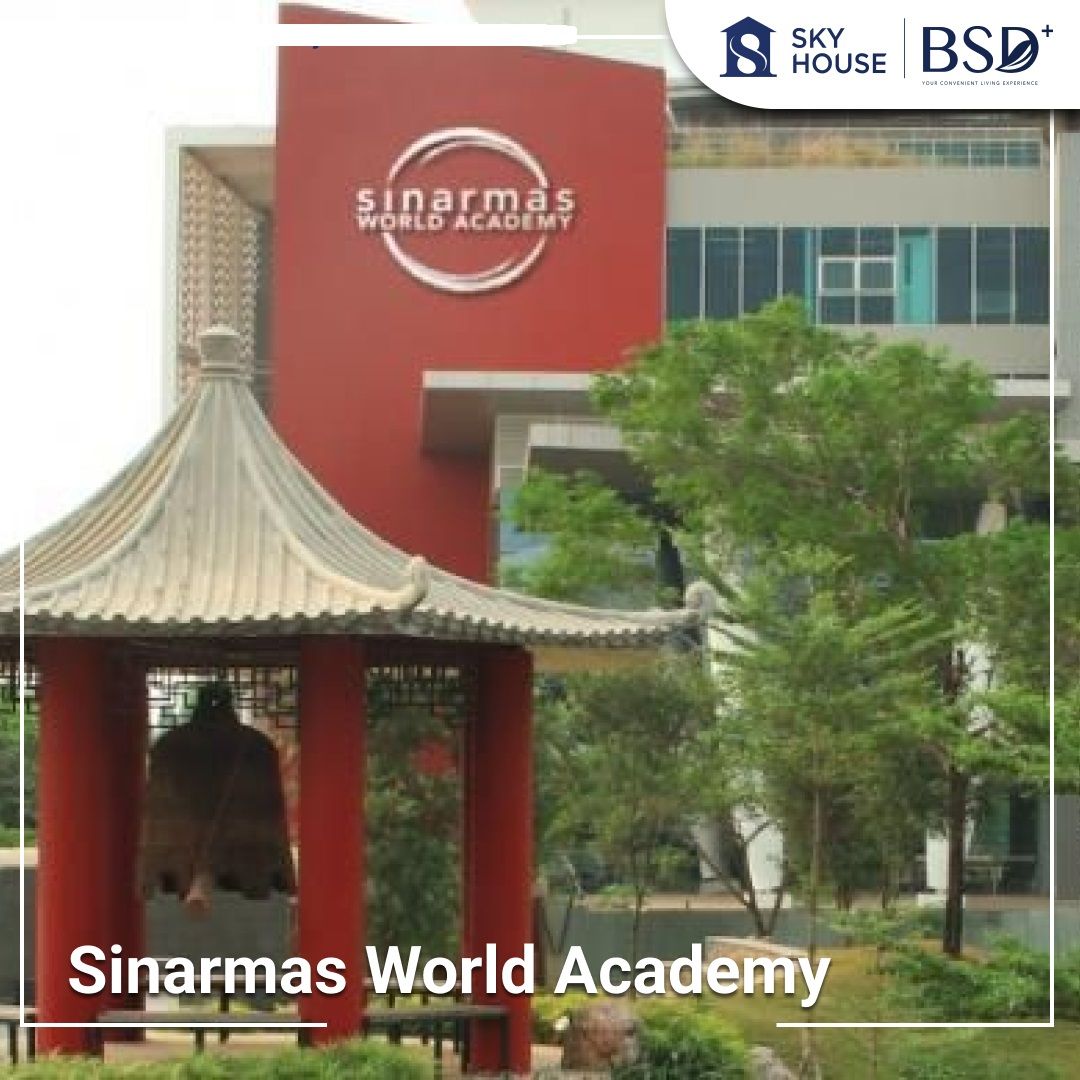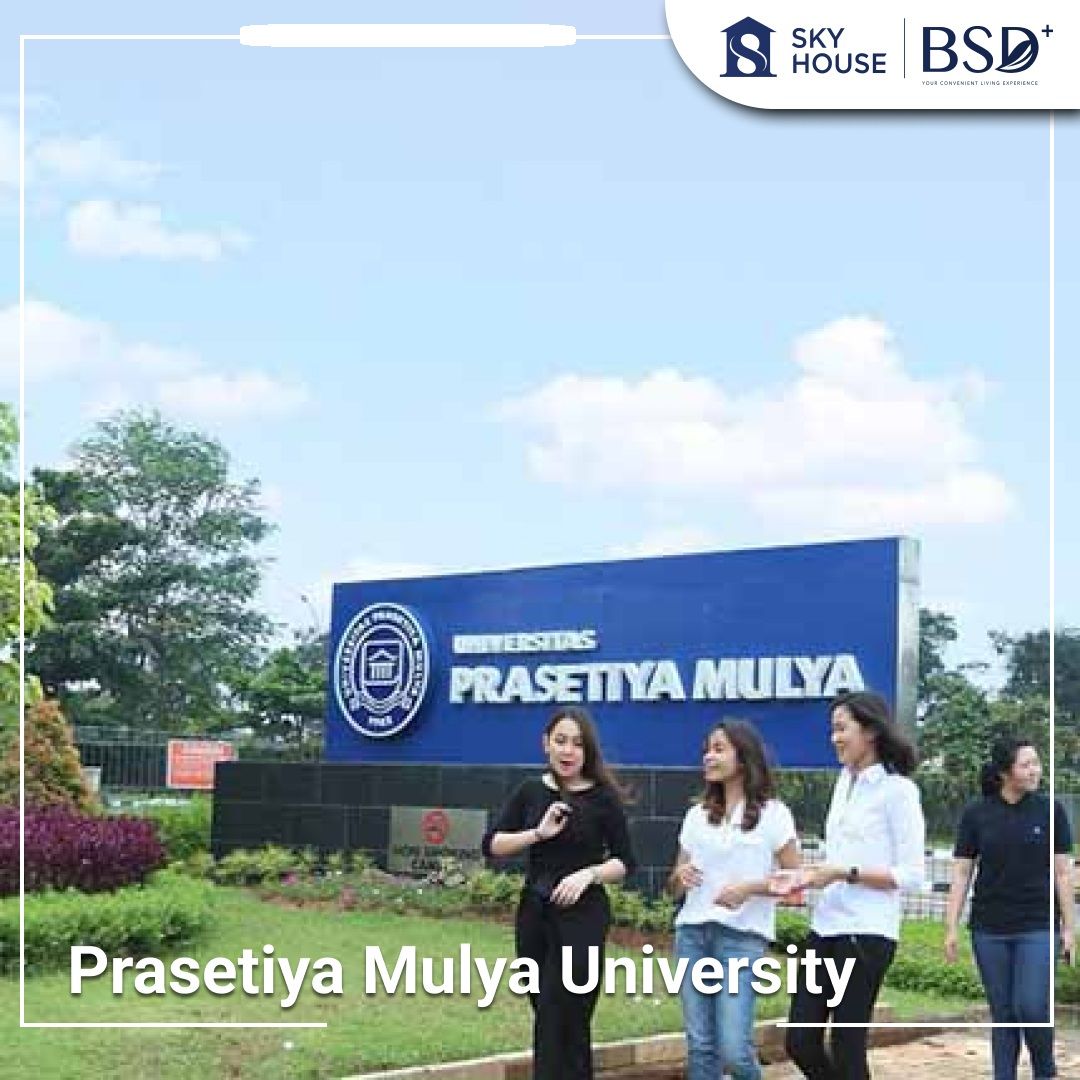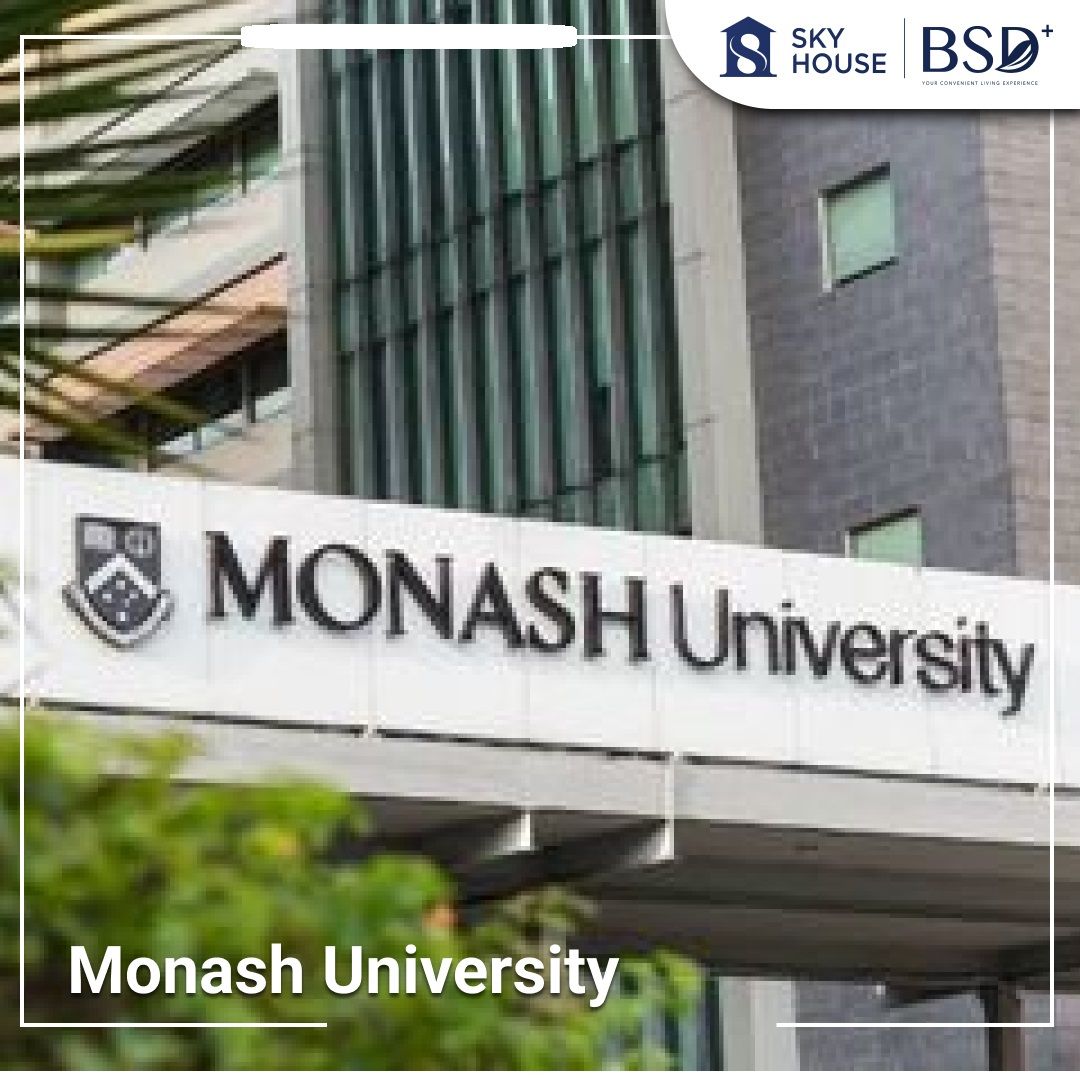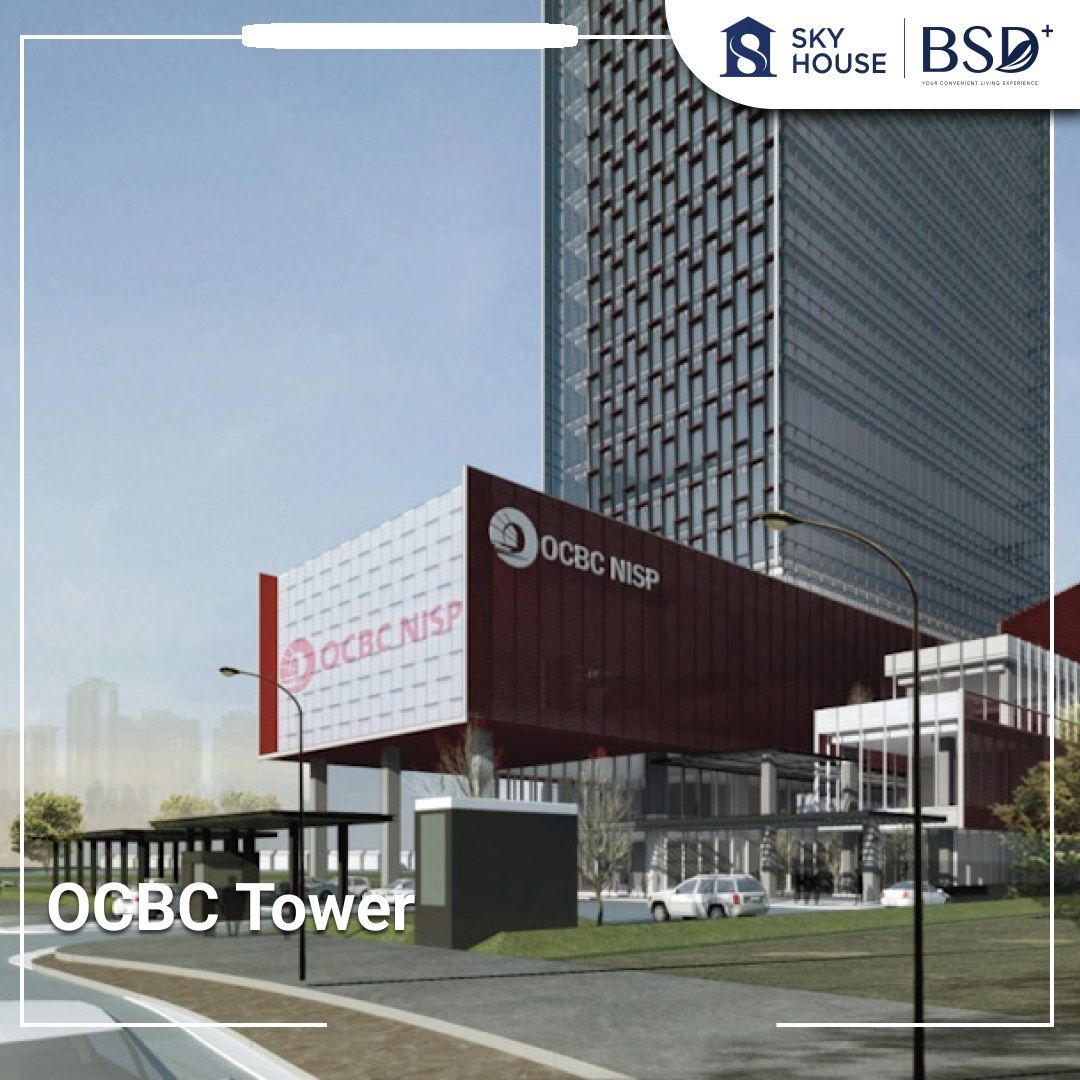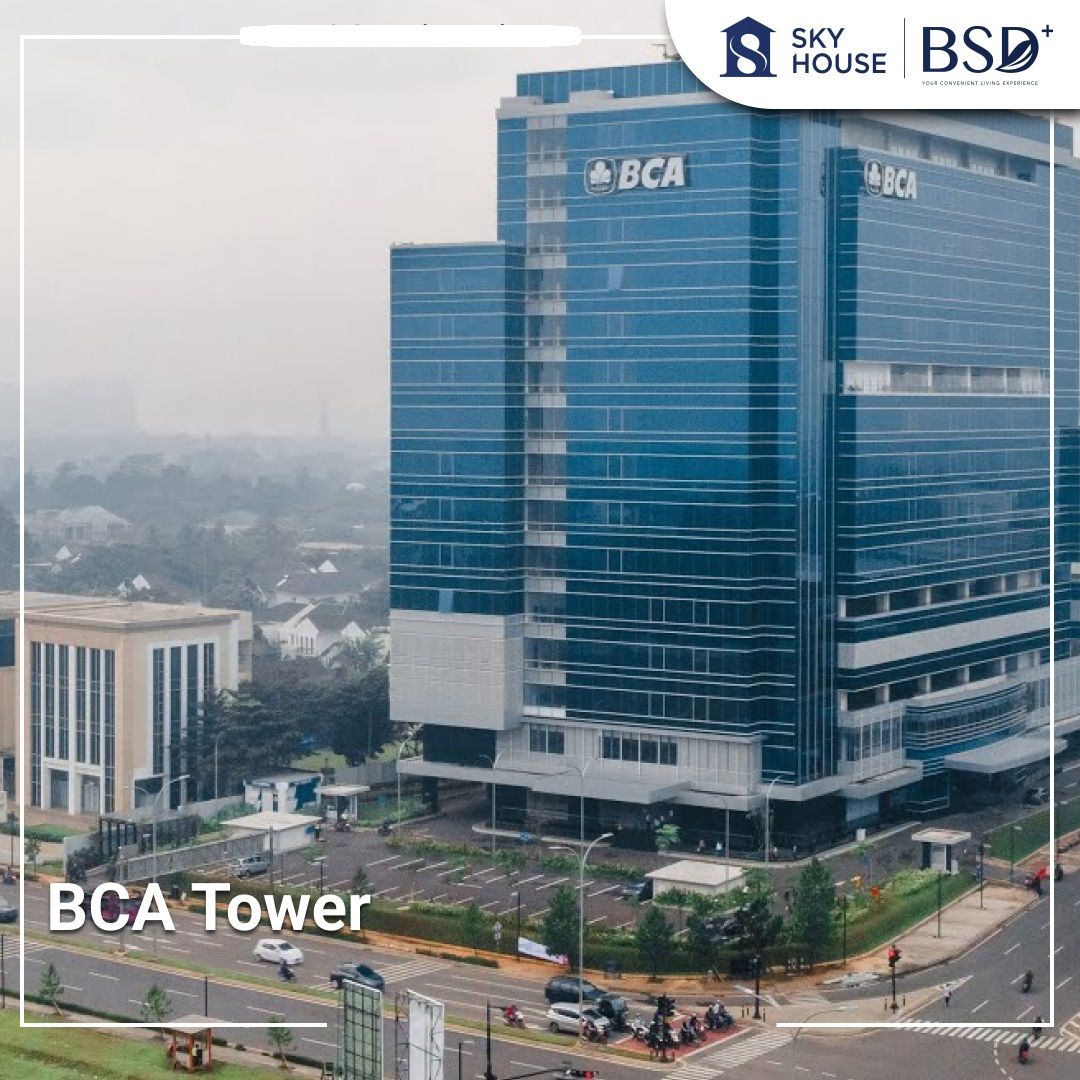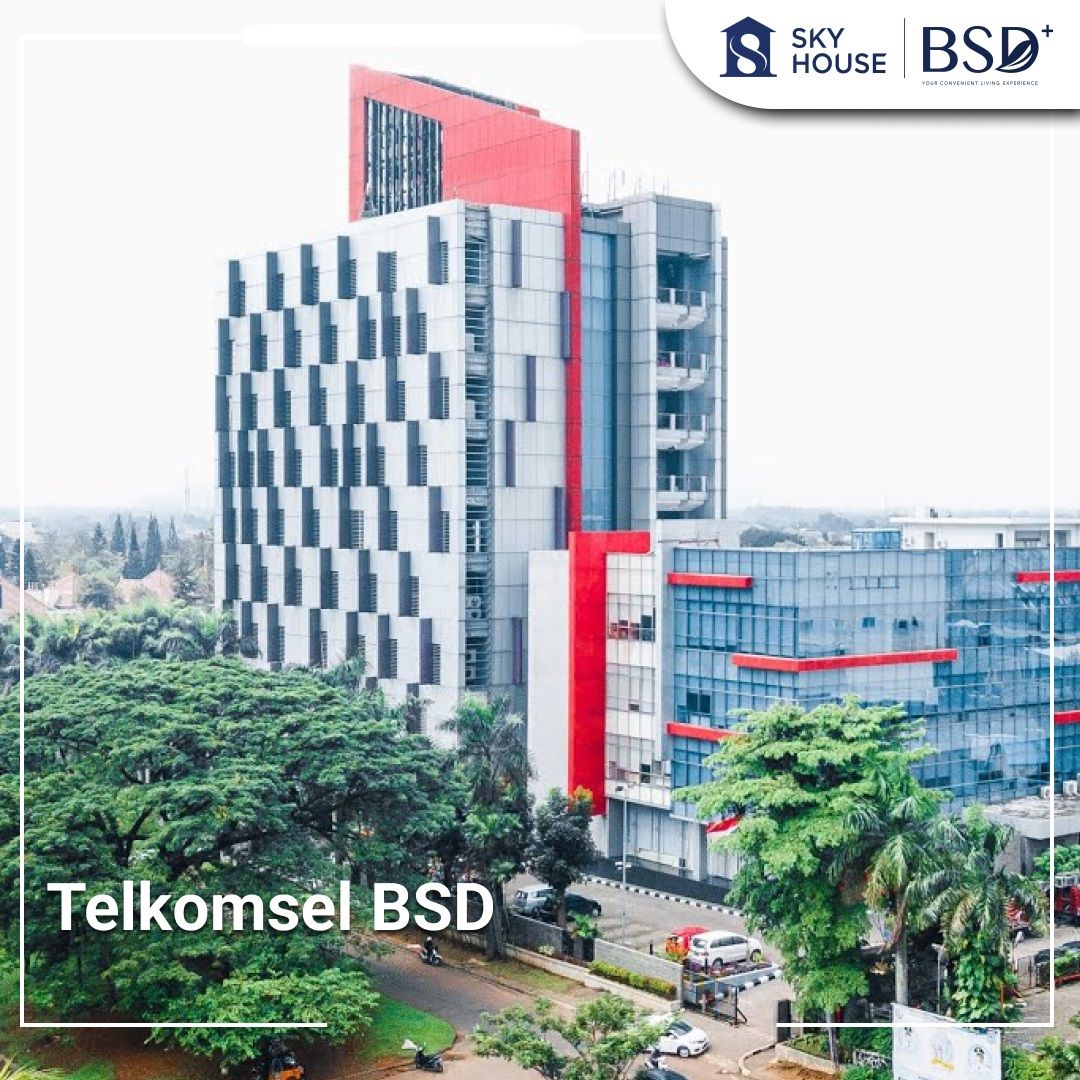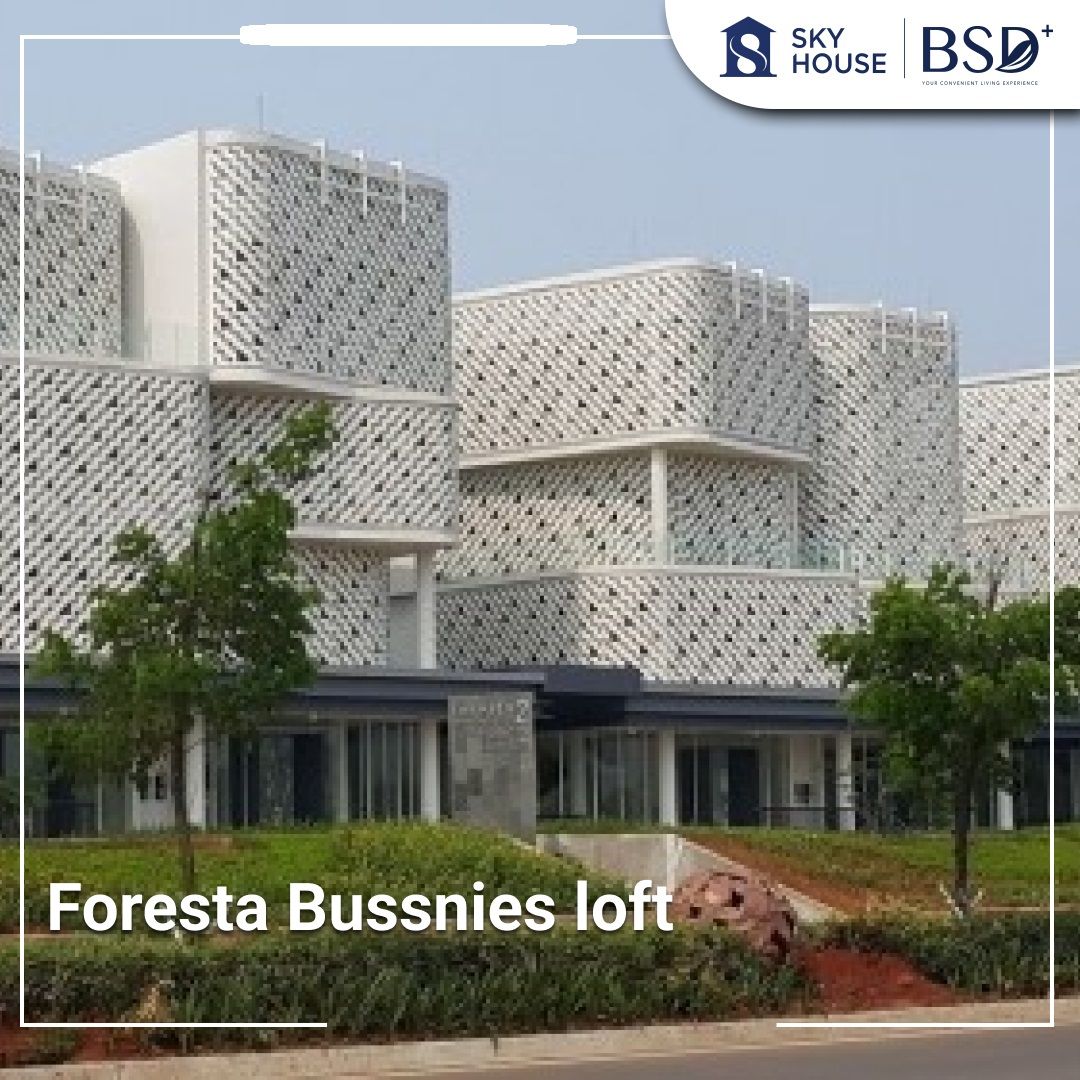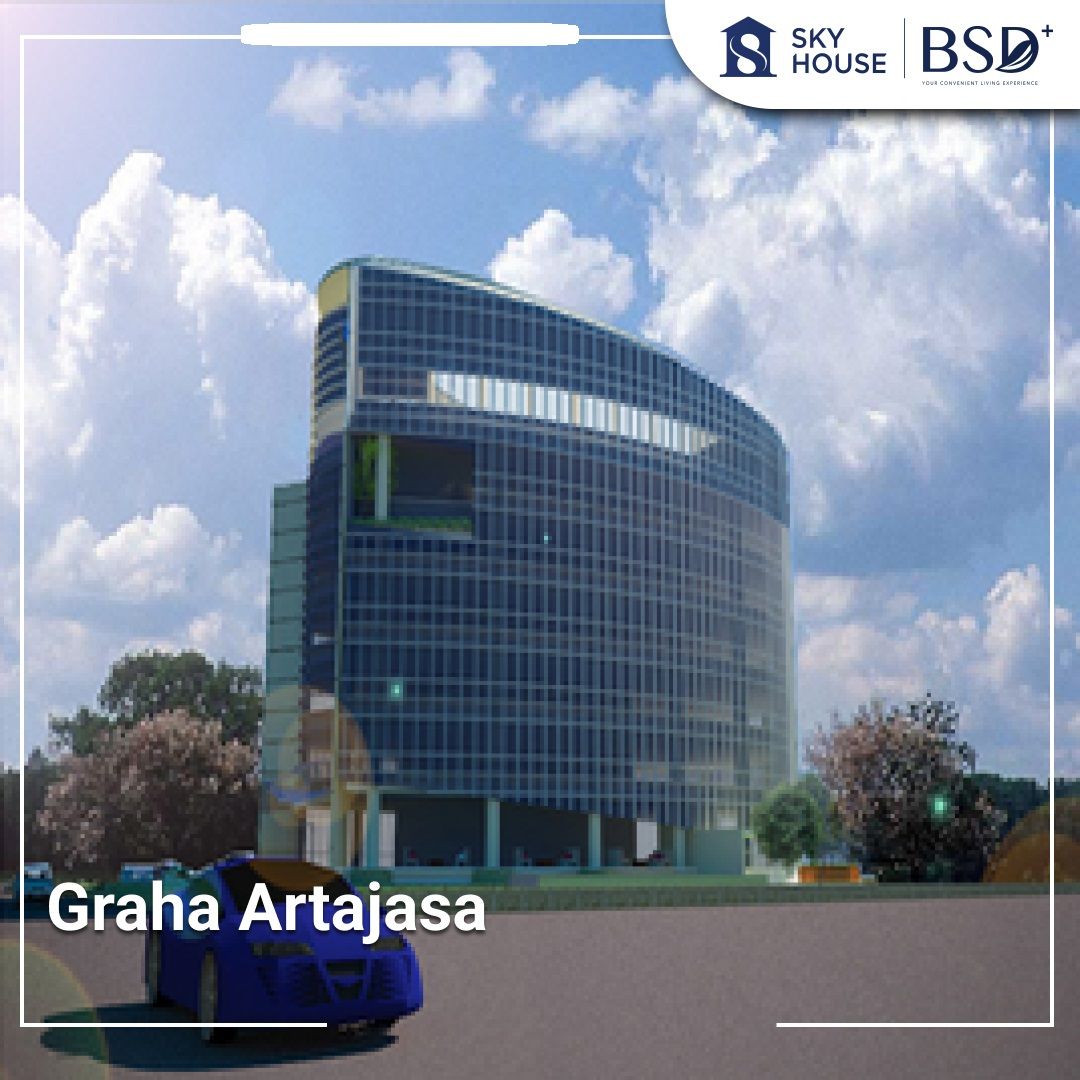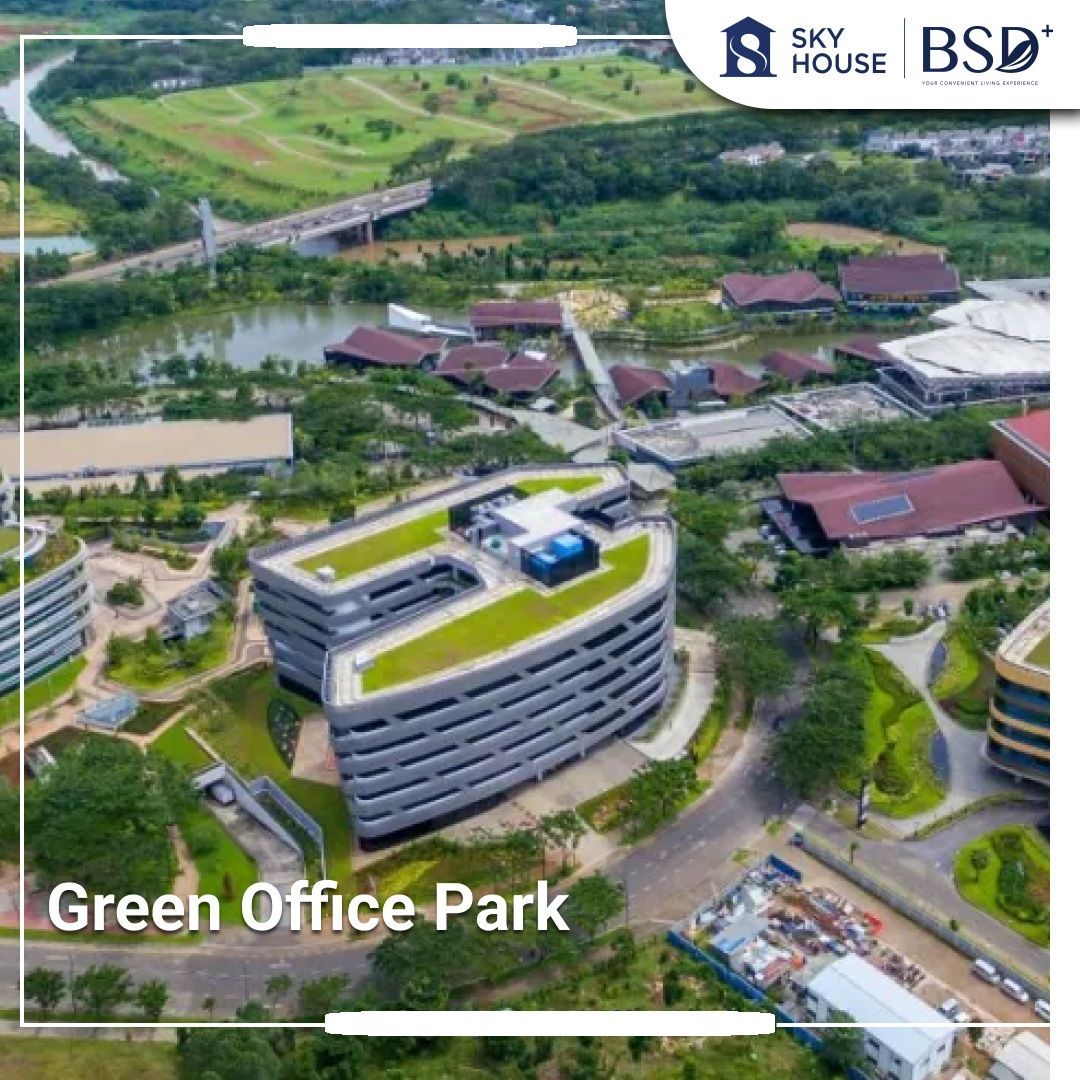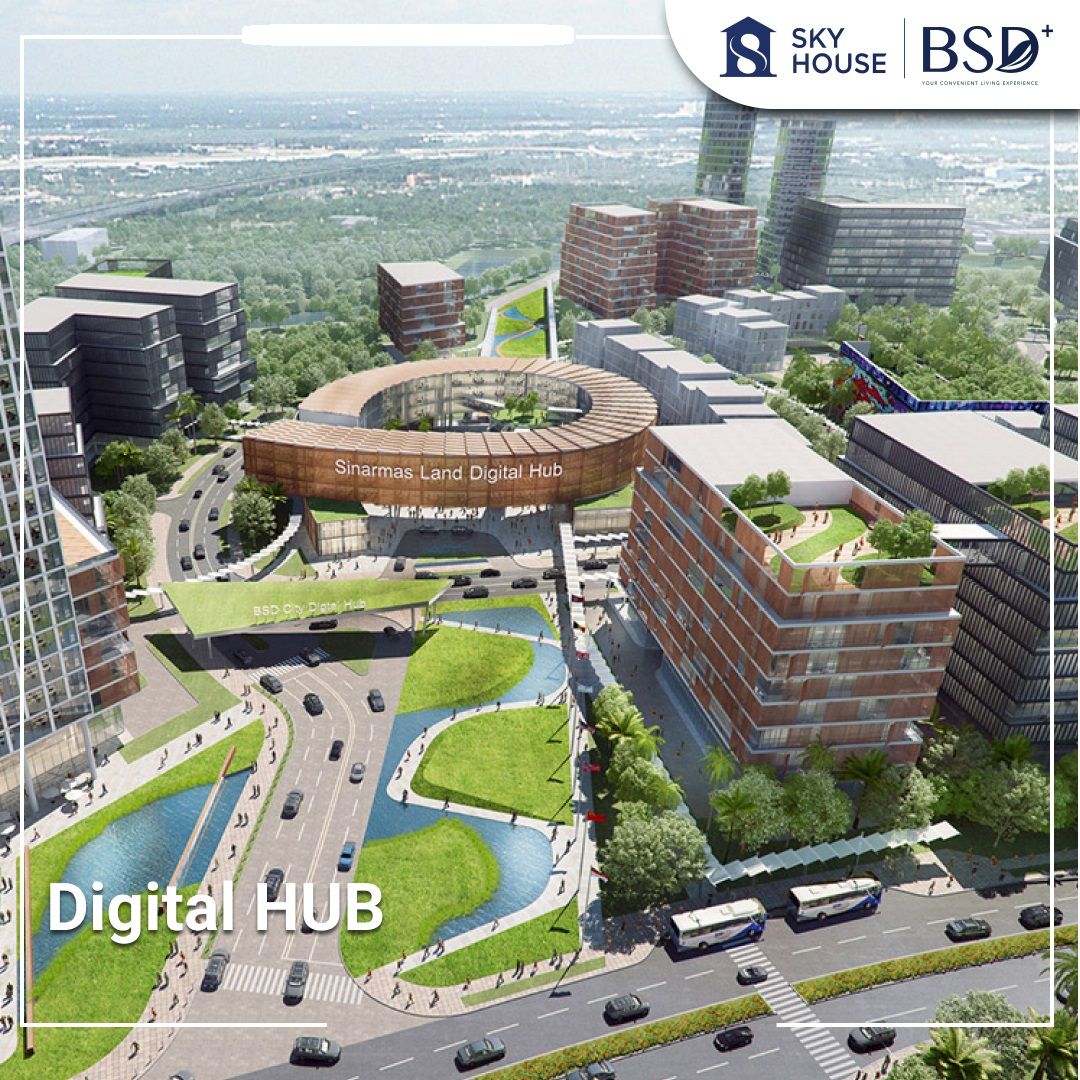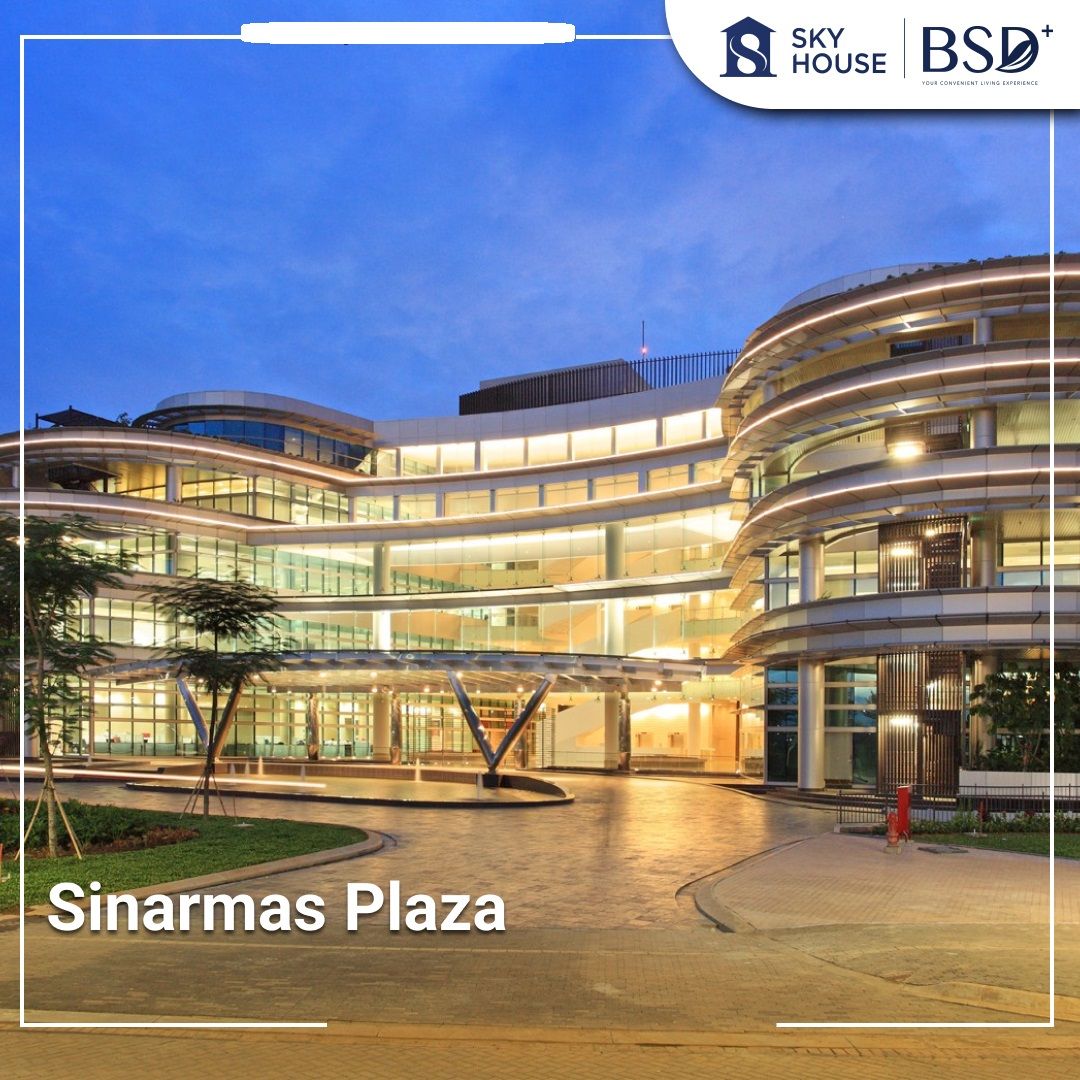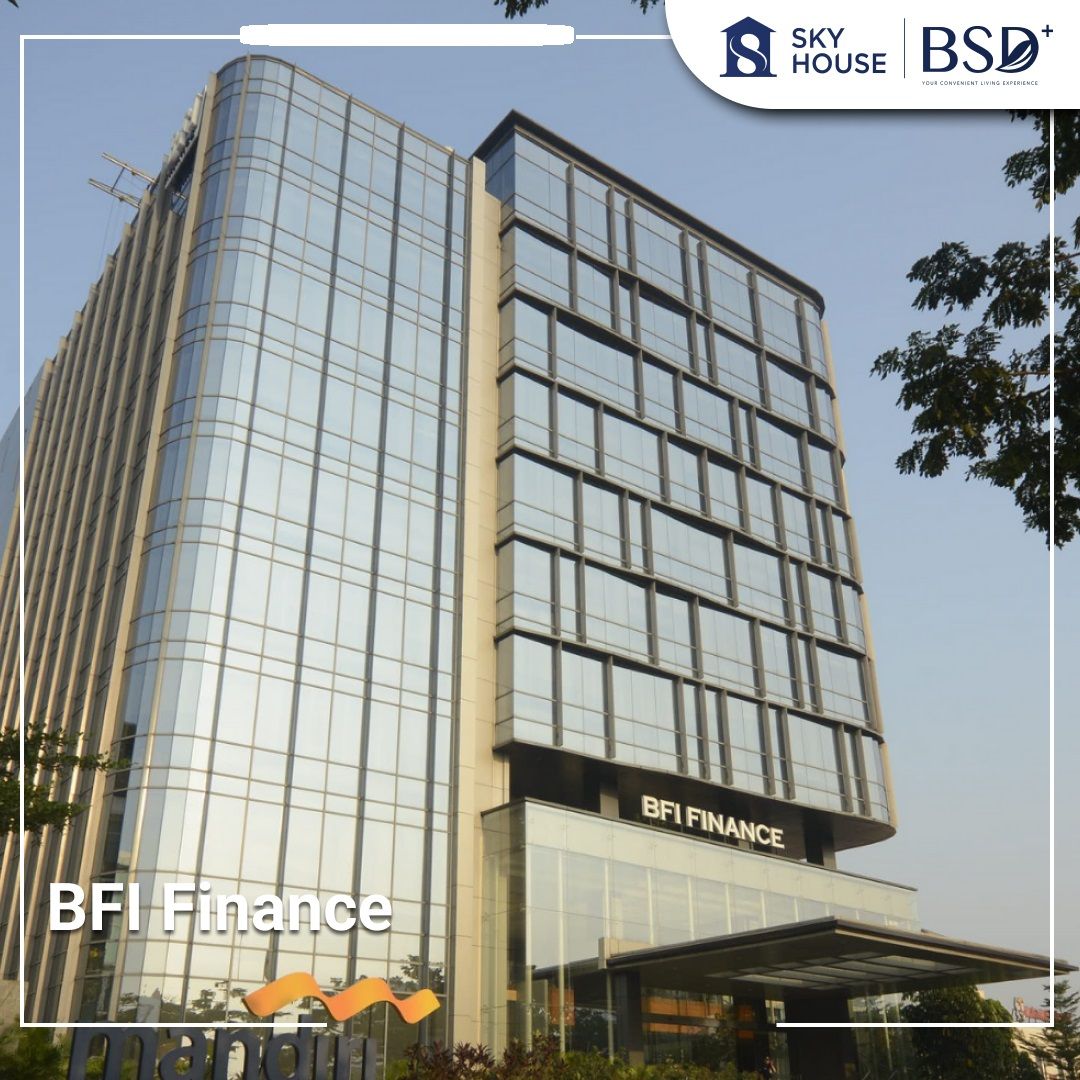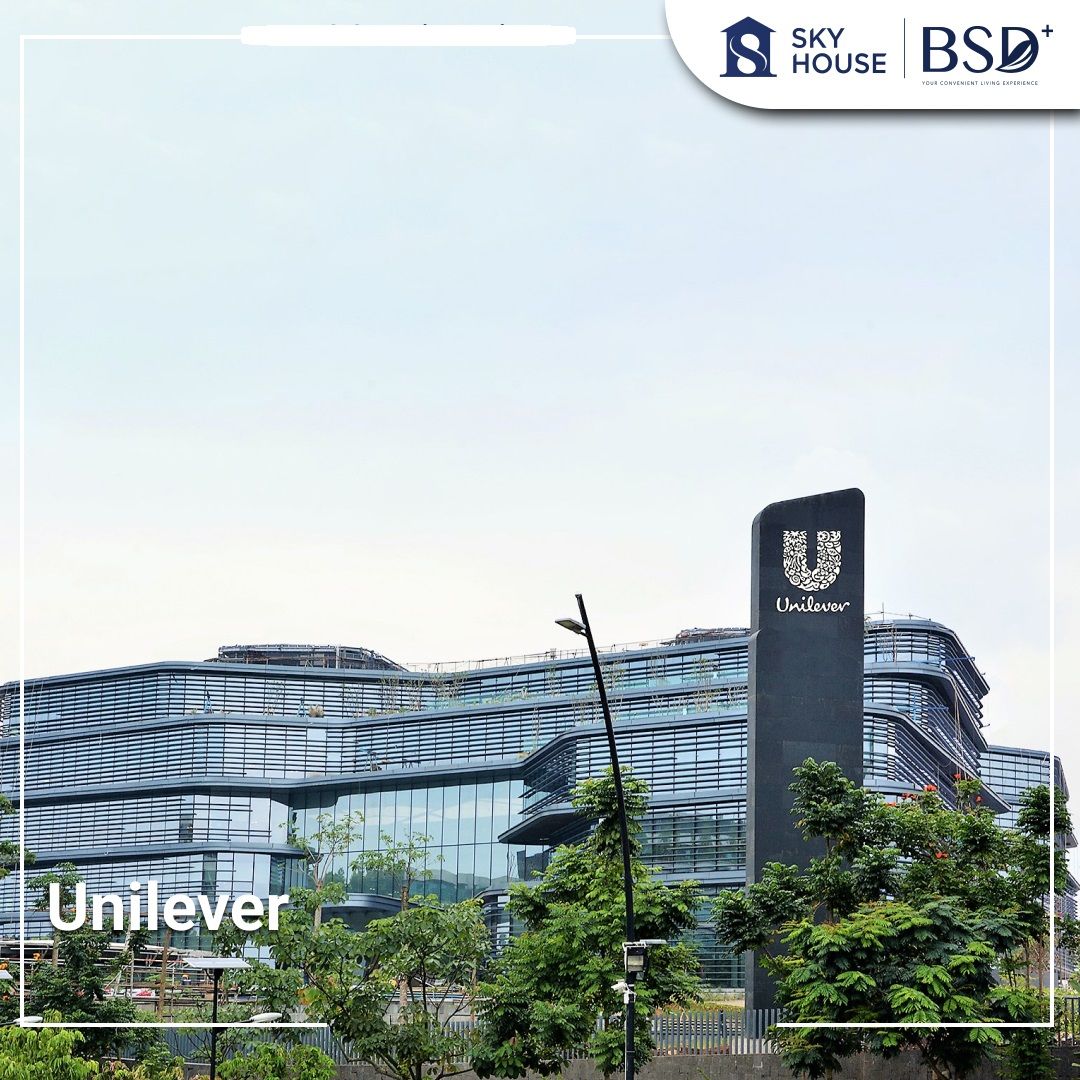 Spesifikasi Unit
Studio, 1 Bedroom, 2 Bedroom
– Lantai Homogeneus Style 80 x 80
– Pintu Lapis Baja Tahan Api
– 4 In 1 Smart Lock dan Alarm
– Video Intercom
– Wireless Sensor Infrared
– Kabinet Dapur Atas Bawah
– Meja Dapur Granit
– Kompor Gas 2 Tungku ( Rinnai )
– Penyedot Asap ( Rinnai )
– Sanitary ( Toto )
– Shower Screen di Setiap Toilet
– Balkon Double Glass Anti Petir
Spesifikasi Unit
3+1 Bedroom
– Lantai Homogeneus Style 80 x 80
– Pintu Lapis Baja Tahan Api
– 4 In 1 Smart Lock dan Alarm
– Video Intercom
– Wireless Sensor Infrared
– Panic Button
– Kabinet Dapur Atas Bawah
– Meja Dapur Granit
– Kompor Gas 2 Tungku ( Rinnai )
– Penyedot Asap ( Rinnai )
– Water Heater ( Rinnai )
– Sanitary ( Toto )
– Mirror Cabinet & Wastafel
– Shower Screen di Setiap Toilet
– Balkon Double Glass Anti Petir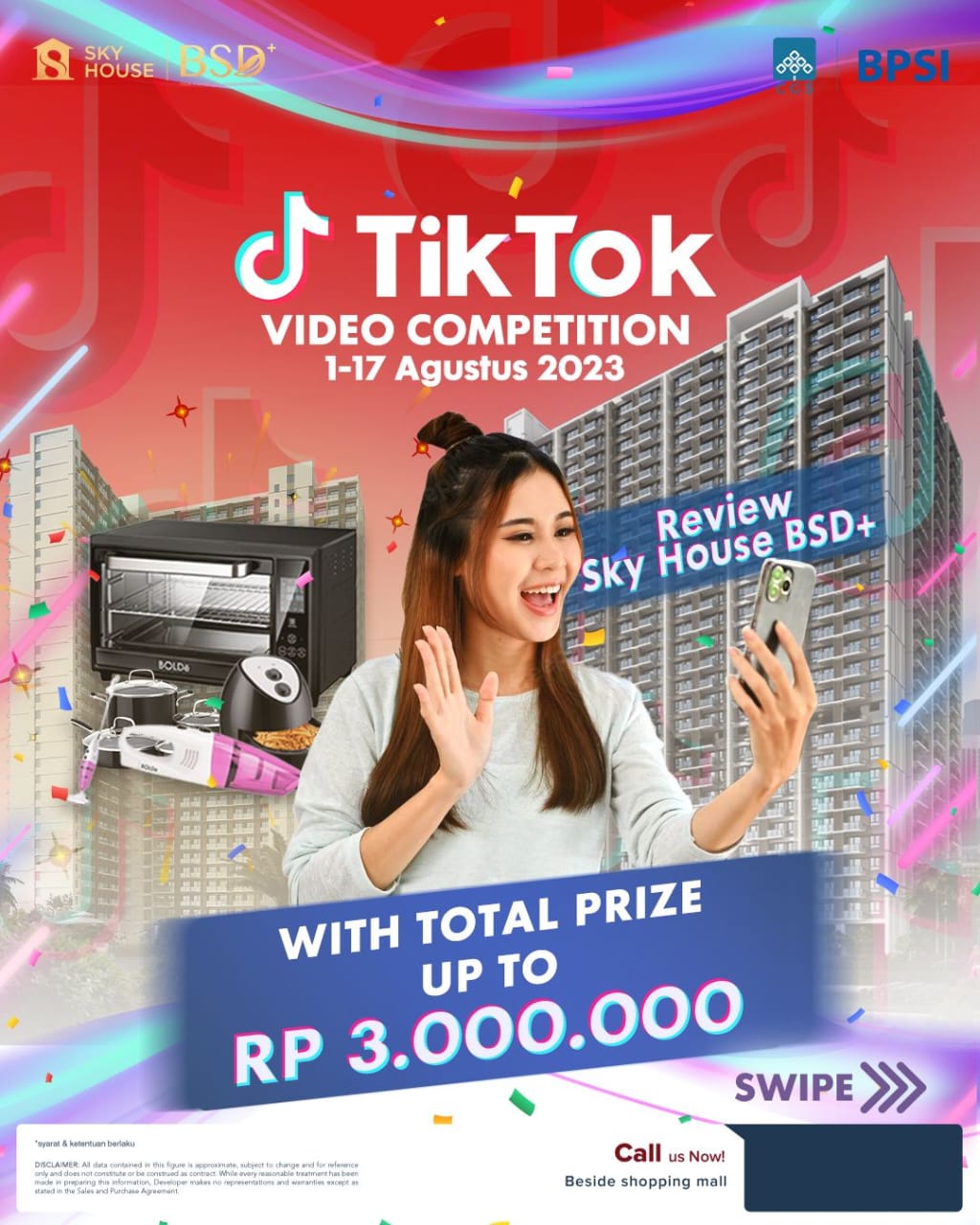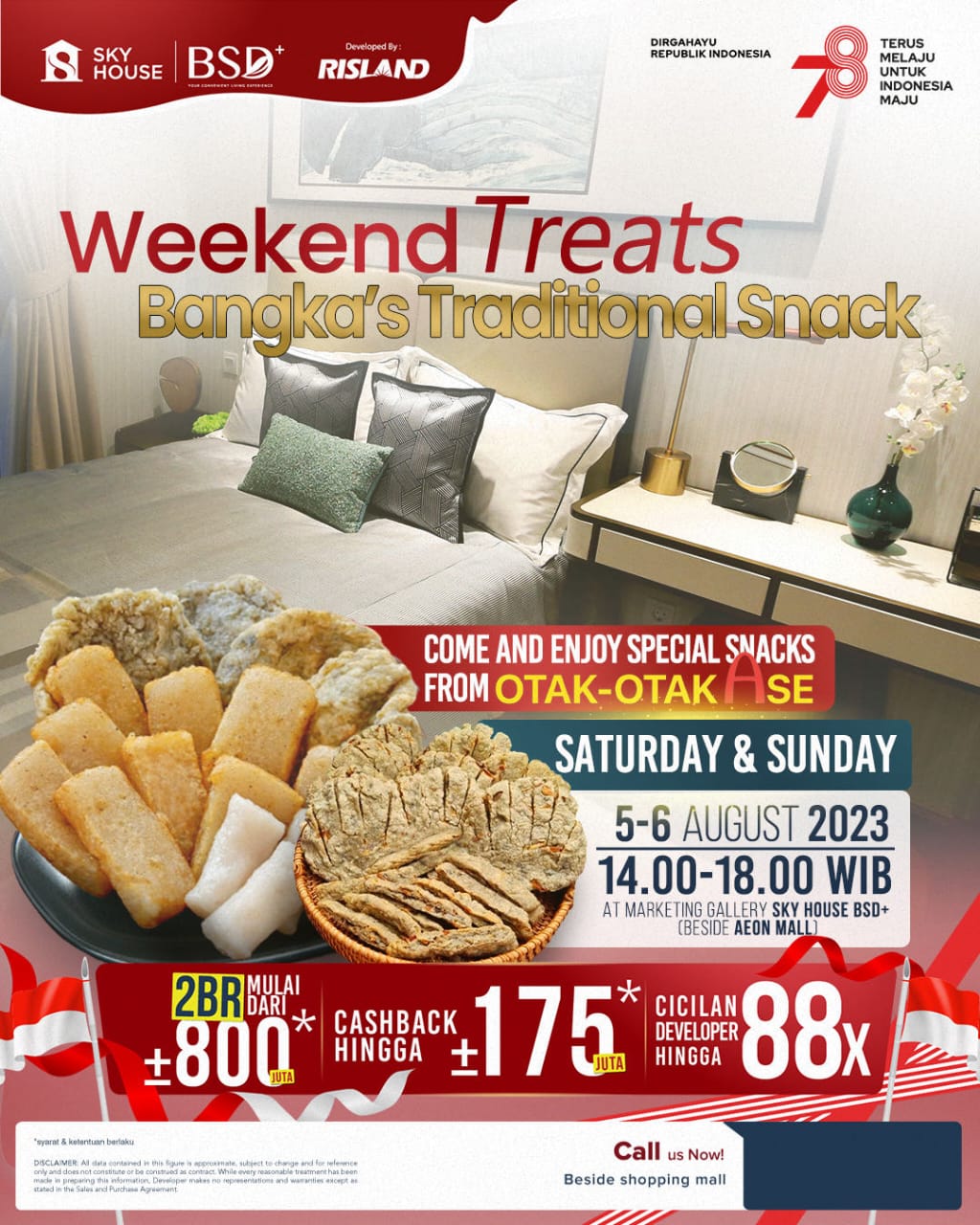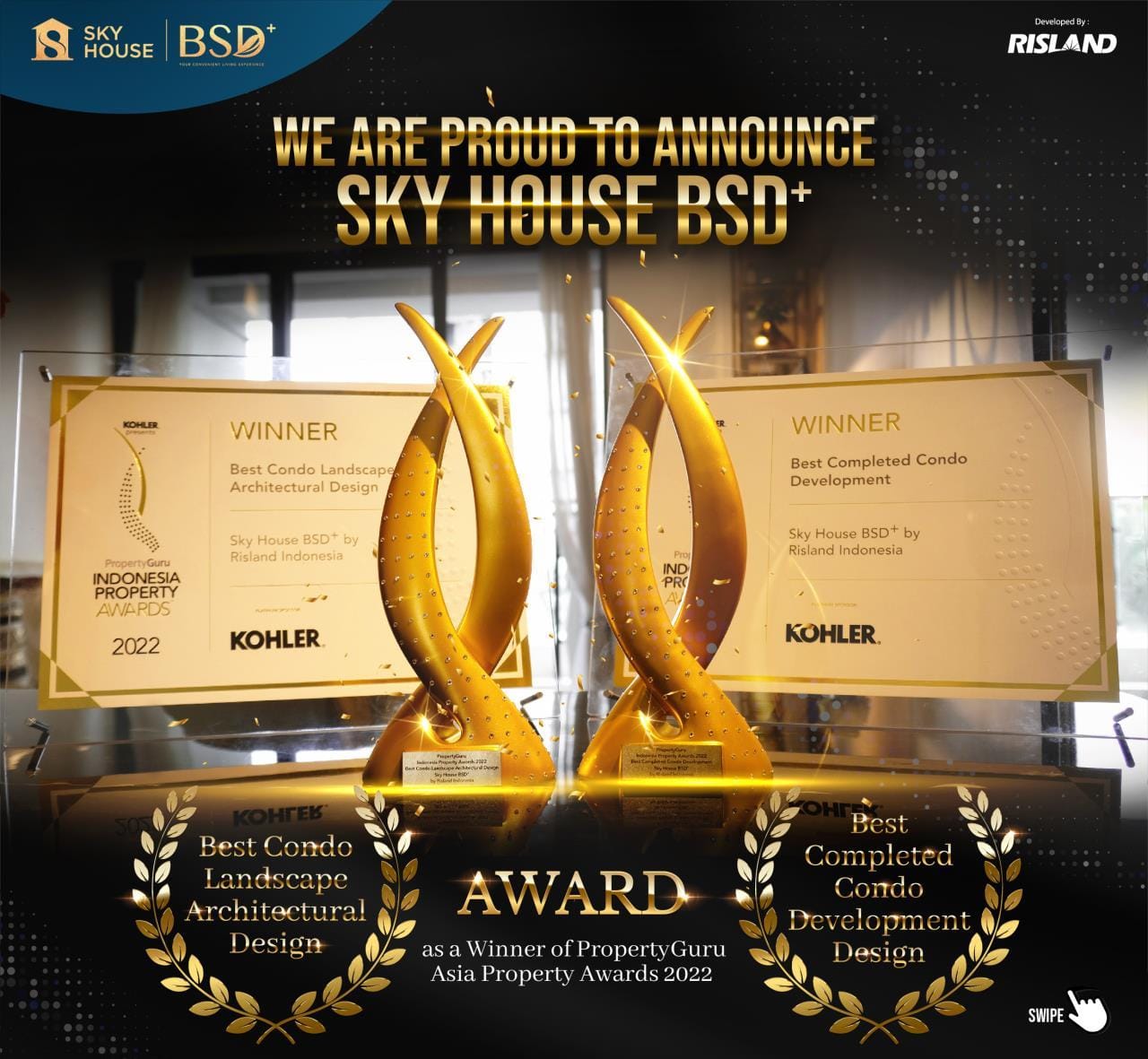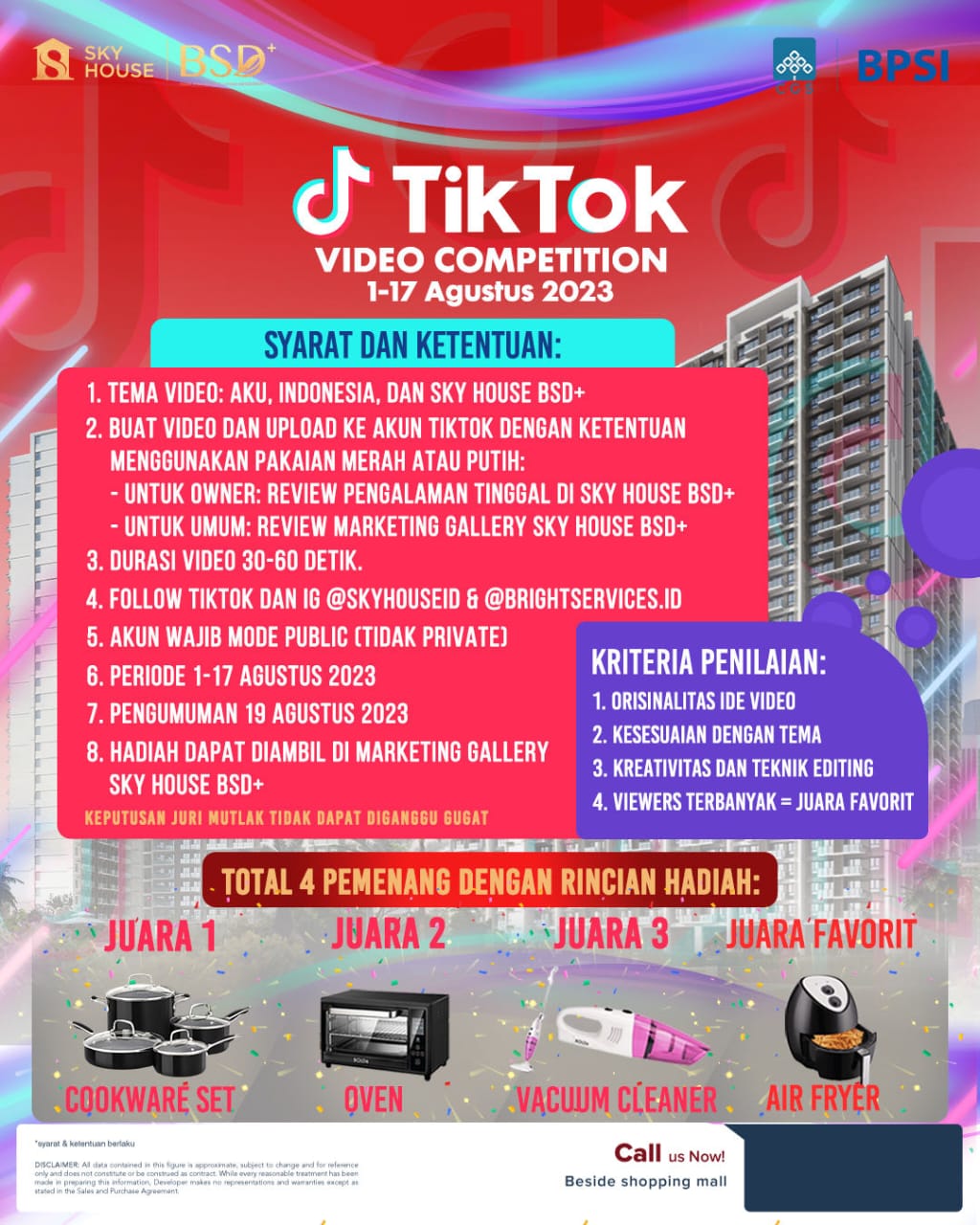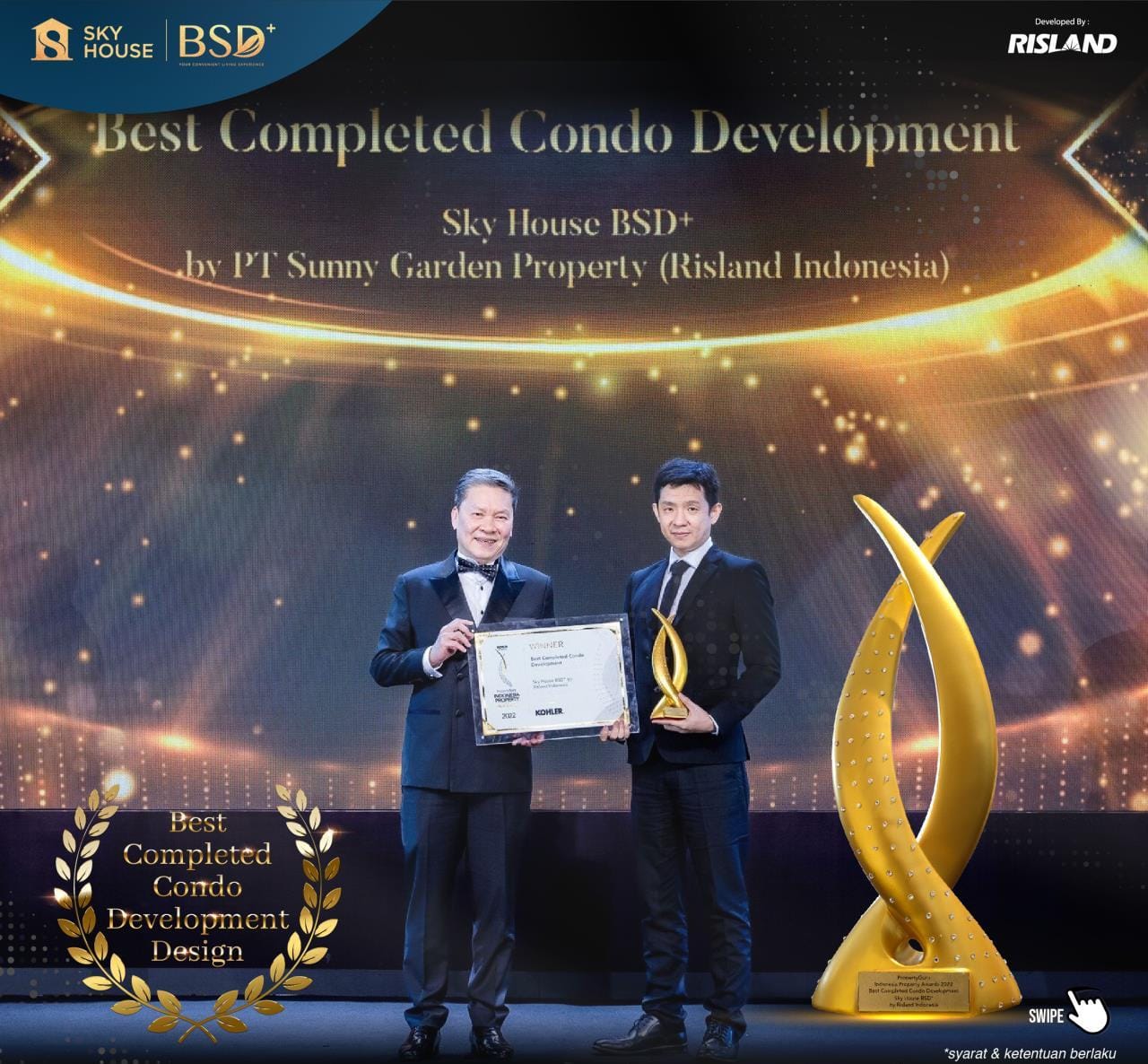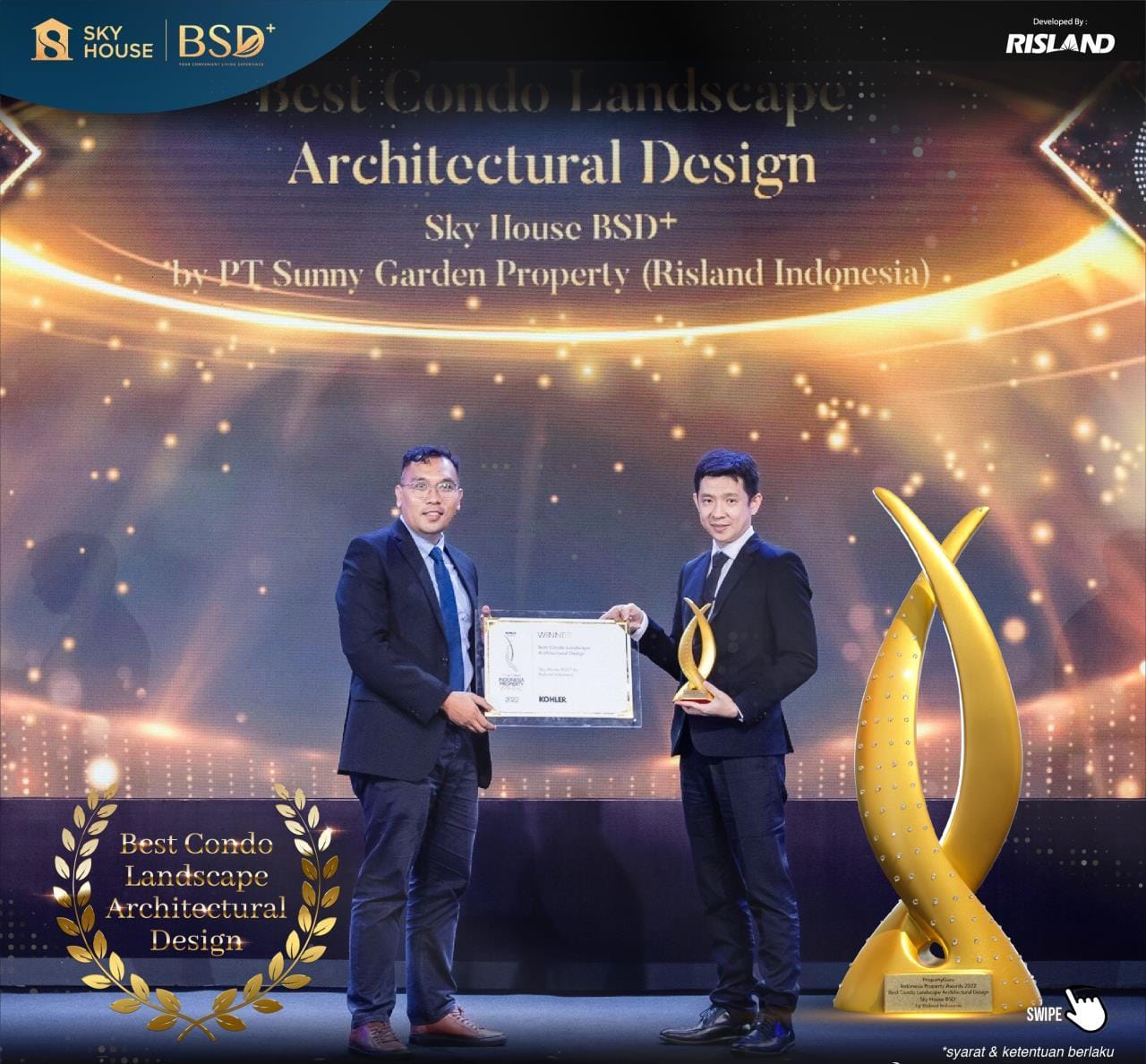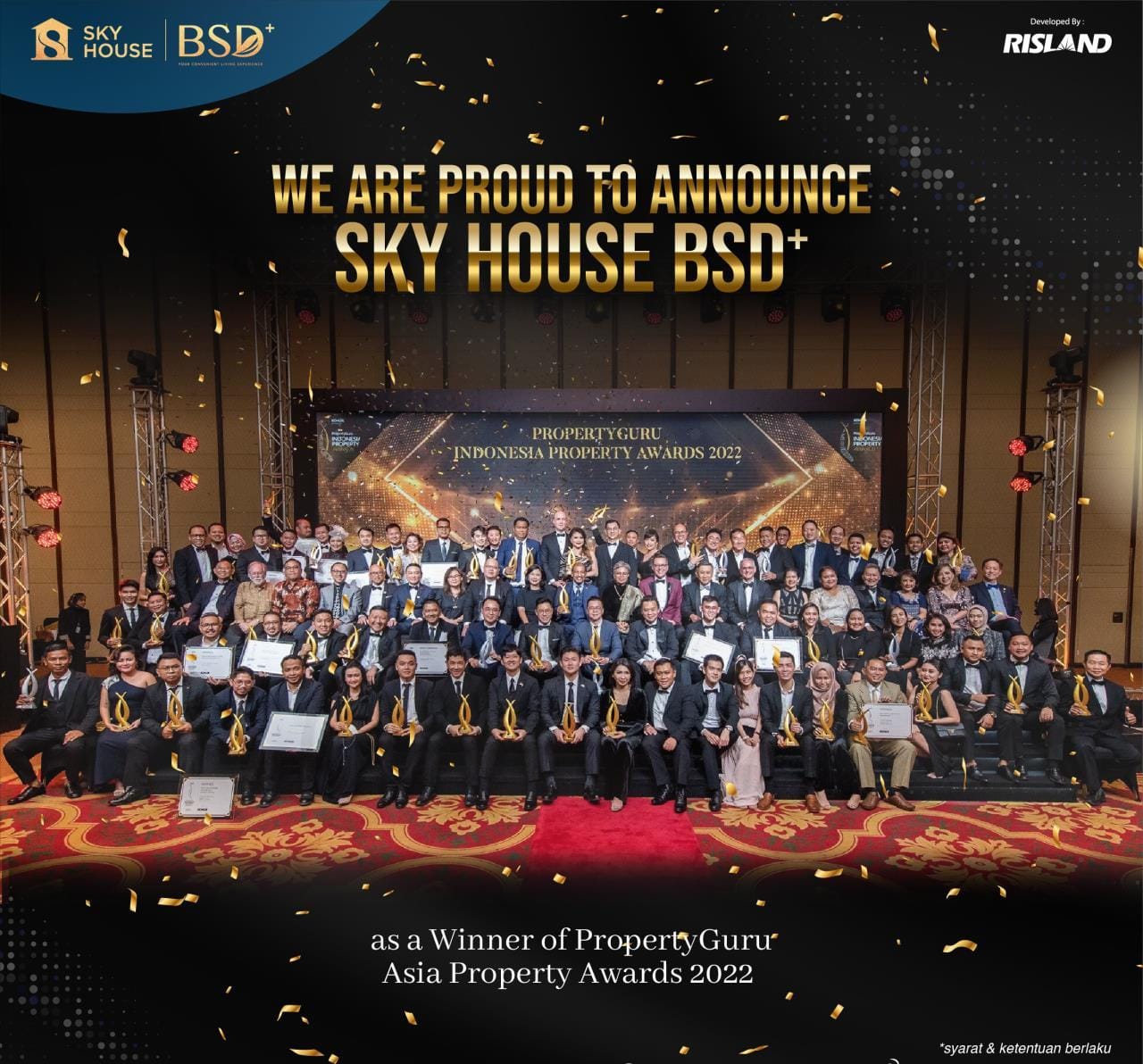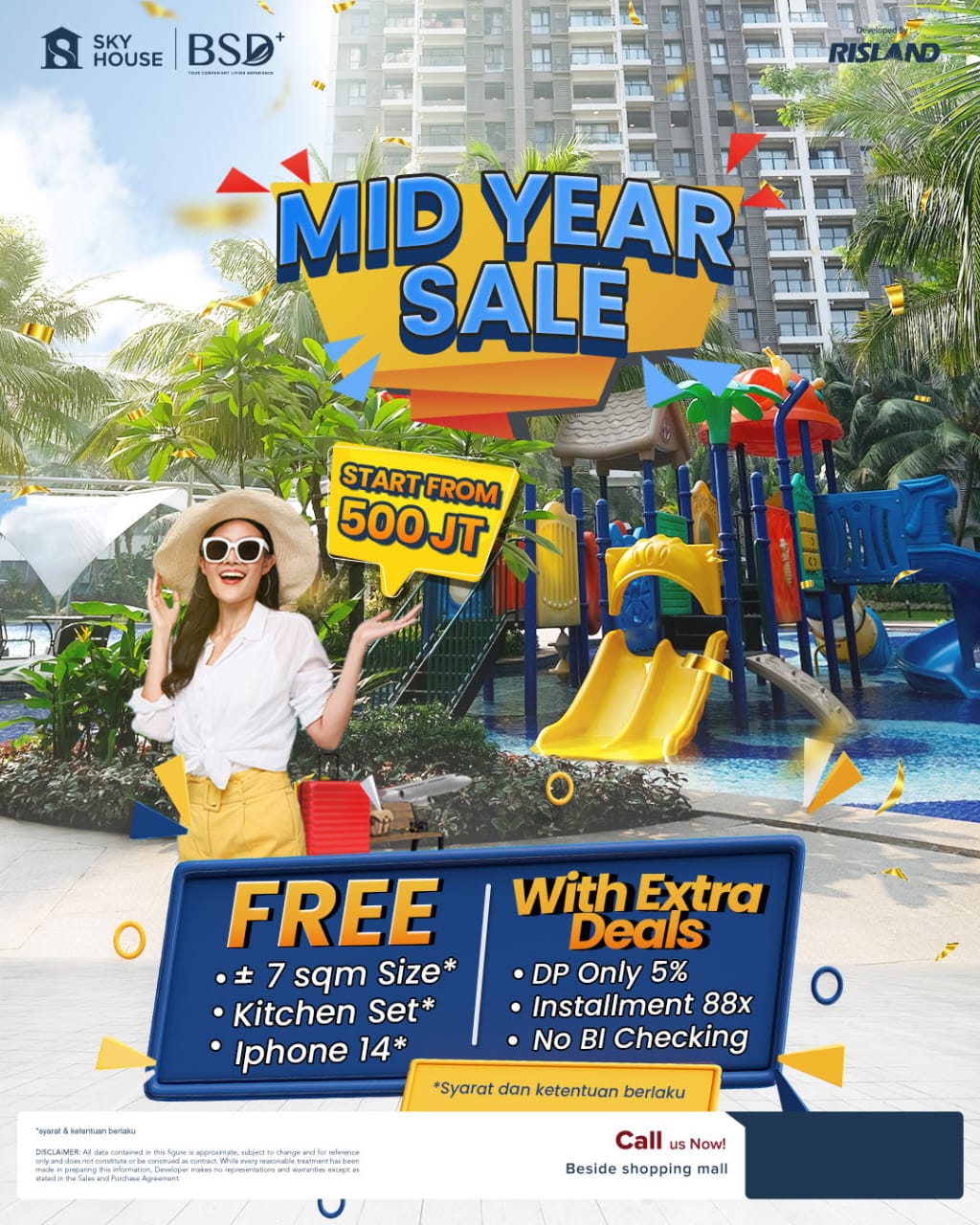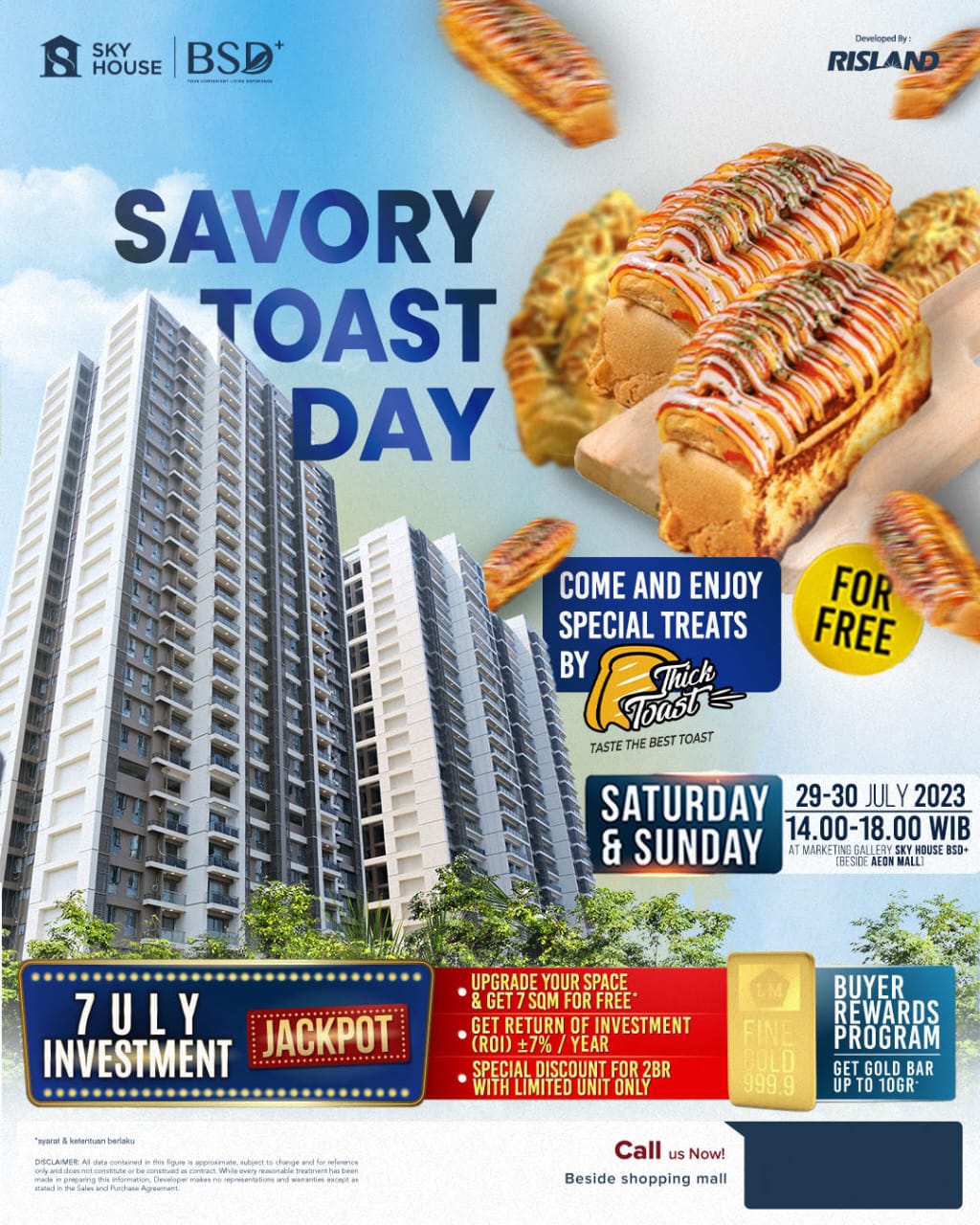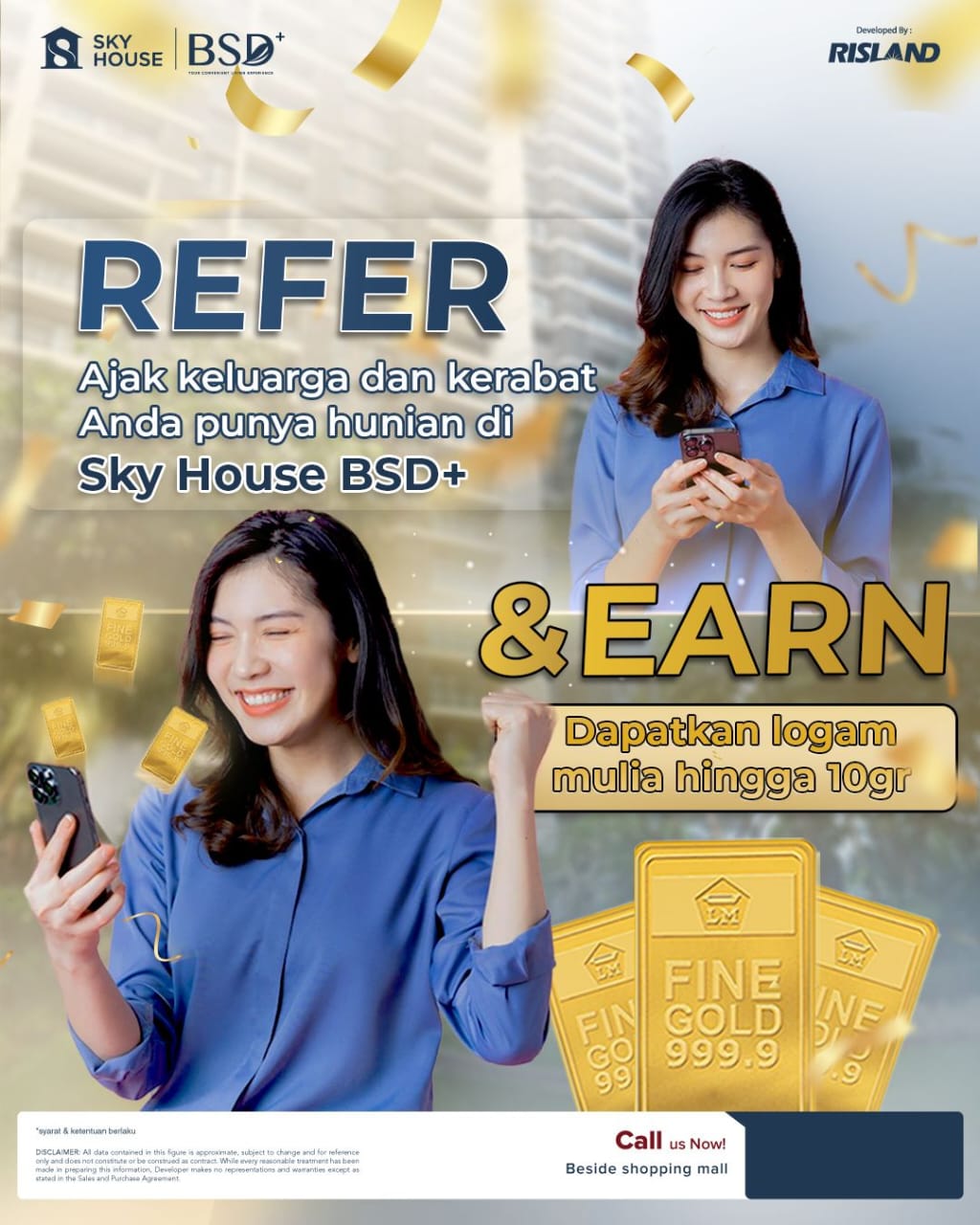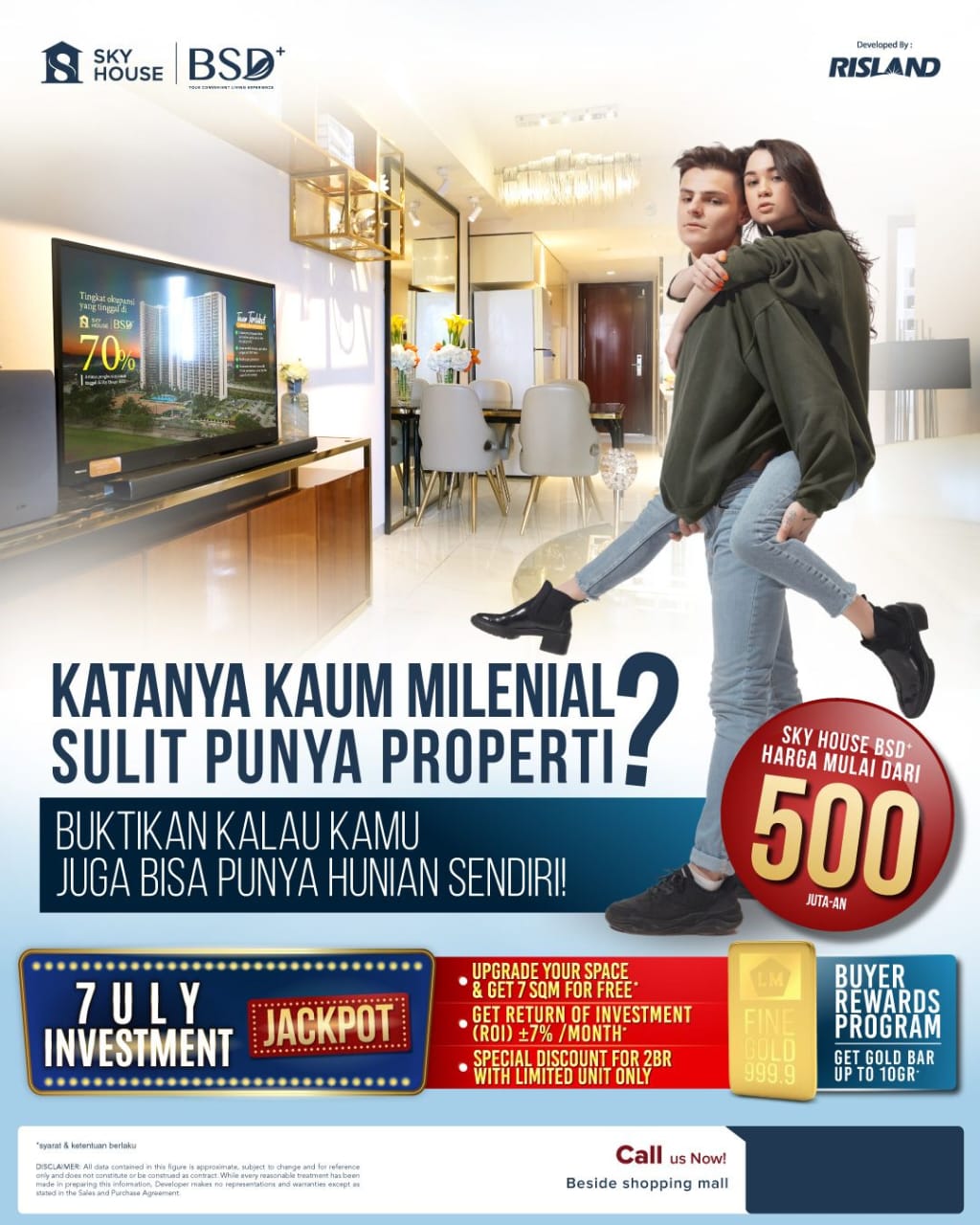 Info Promo Skyhouse BSD+
Promo Skyhouse BSD+ Juli 2023
Surrounding Sky House BSD+
Video Testimoni Full Sales
Video Construction Progress
Fasilitas Phase 3 Kensington Tower
Living Experience Easy Access
Download Brosur & Pricelist